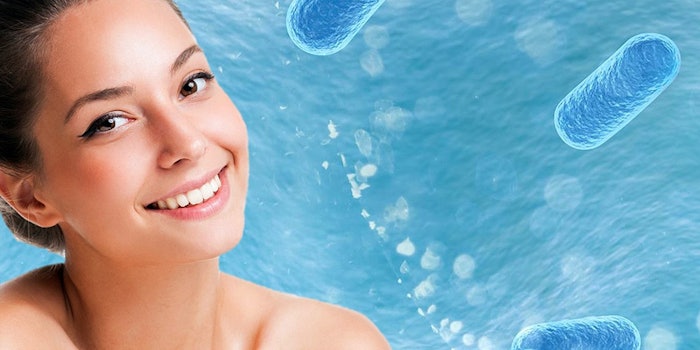 Symrise
Symrise's SymReboot OC (INCI: Acacia Senegal Gum (and) Lactobacillus Ferment) is a soothing COSMOS-approved ingredient with reported efficacy in strengthening gums and promoting a healthy oral microbiome.
Featured: [video] Cosmetics R&D Vlog: Microbiome Moves Toward Oral Care
SymReboot OC promotes a healthy oral microbiome, strengthens the oral mucosa barrier and soothes the oral cavity. It also reportedly promotes the maintenance of healthy gums, prevents gum issues and protects against harmful bacteria.
Symrise produces SymReboot OC with the same True Biotic technology used for its skin and scalp care ingredient, SymReboot L19.
The active results from proprietary research focusing on biofilms grown in Symrise' ex vivo oral biofilm model, which consists of the mildly heat-treated Lactobacillus plantarum HEAL19 with an intact bacterial structure, a specific strain of bacteria isolated and owned by the Swedish company Probi.

Due to their intact bacterial structure, the heat-treated probiotics behave like probiotics while no longer viable. The probiotics offer multiple benefits for the oral cavity, including sustaining its defenses for a strengthened barrier and supporting a healthy balance of the microbiome. The active works without preservatives and comes in powder form.
"SymReboot OC endorses the Symrise expertise and the company's close ongoing partnership with Probi," said Léa Schmidt, global product manager actives at Symrise. "In developing SymReboot L19, this collaboration aimed at opening up innovative horizons for cosmetics manufacturers for probiotic skin care products. Now, SymReboot OC is moving things forward by bringing this unique knowledge and approach to the oral care market."