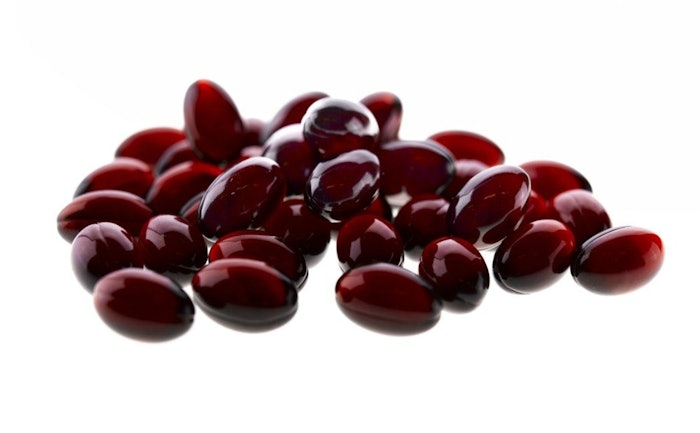 At Vitafoods Europe 2022, AstaReal showcased its AstaGummy Boost, whose natural astaxanthin content provides antioxidant benefits in a vegan, soft gel capsule gummy form.
Featured: The Ins and Outs of Aging: Intrinsic/Extrinsic Factors and Nutricosmetic Fixes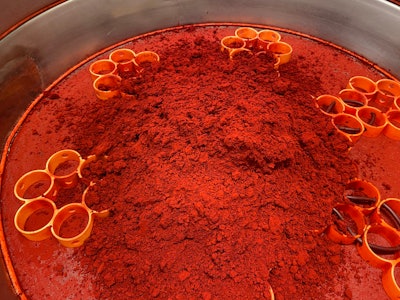 Astaxanthin is both a natural carotenoid and sustainable nutrient that aligns with emerging plant-based product trends. According to AstaReal, the Haematococcus pluvialis microalgae supplies fish and krill in the marine food chain with astaxanthin and omega-3 fatty acids; the algae also is a sustainable and vegan alternative to both. 
AstaReal's astaxanthin has reportedly been shown, in more than 70 human clinical studies, to provide benefits for well-aging. It targets free radicals in the inner and outer layers of cell membranes, thus protecting cells and their mitochondria from oxidative stress. In doing so, astaxanthin can boost muscle endurance, counteract fatigue, reduce inflammation, improve skin texture and enhance capillary blood flow in the eyes as well as the brain.
The ingredient is offered in various formats, including algal biomass and cold water-dispersible powder or oil extracts. Additional processing options allow for the combination of astaxanthin with other ingredients such as vitamins, minerals, pro- and prebiotics, and plant extracts for liquid shot, soft gummy, sachet or capsule formats.
"Stable immune health, plant-based and personalized nutrition are all topics that are driving consumers and thus our customers," said Peter Ahlm, marketing and sales manager at AstaReal. "People are more willing than ever to look closely at ingredients that help them achieve their holistic health goals. At the same time, they are demanding sustainable products as they are considered better and healthier. [By delivering] natural astaxanthin in many different ... formats, we can meet these demands in the best possible way."