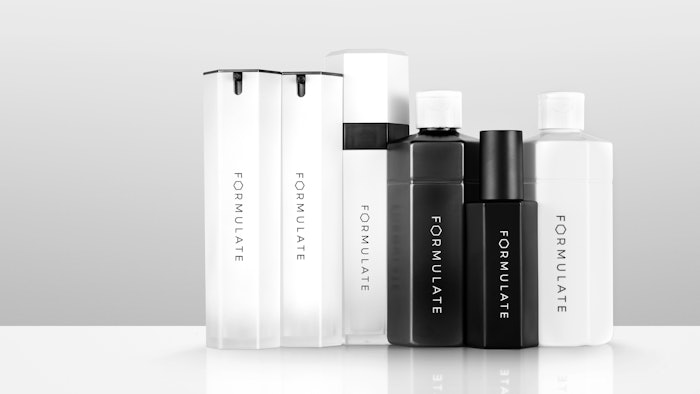 Formulate is a brand that offers consumers customized hair, scalp and skin care. The product website takes users through a series of questions to pinpoint specific needs so a chemist can create a formula individualized to them—giving consumers a "chemist-to-consumer" experience.
The four-step process involves answering the questionnaire, being matched with a personal chemist, receiving the initial formulation and making adjustments after the product has been used by the consumer. Modifications may incorporate preferences, environmental or other changes.
Related: How to Pick the Ideal Beauty Innovation Partner
According to Formulate, by optimizing formulas for individuals, it reduces the trial and error approach of purchasing products. The formulas also have a shorter shelf life and are preservative-free, supporting a healthier skin microbiome and making them more eco-friendly, the company reports. 
The company offers refillable packaging in an effort to reduce waste. Product bottles range in size from 4 to 14 ounces, and prices range from $10-$25.