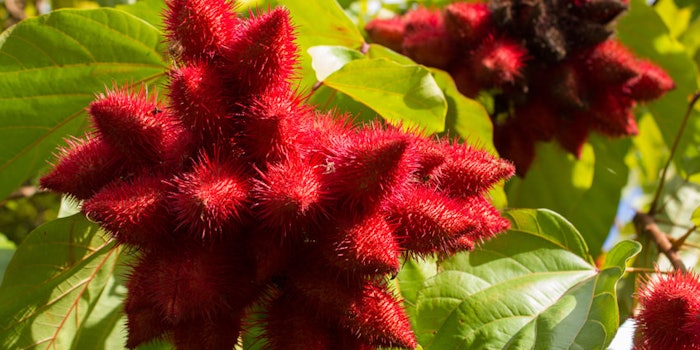 According to cosmetic ingredient specialist BASF, worldwide, 35% of individuals contend with oily skin. However, most topical solutions are not suitable for African skin due to its unique characteristics. Enter: Bixa orellana.
African skin tends to produce more sebum, reports BASF. In addition, its composition of sebum and skin lipids is unique, and shininess can be more pronounced. 
In response to these concerns, Bix'Activ (INCI: Maltodextrin (and) Bixa Orellana Seed Extract) was developed and found to target the underlying causes of oily skin. According to BASF, oily skin is a result of hyperactive glands that produce excess sebum but this natural extract restricts the overproduction of lipids in sebaceous glands. Previously, an in vivo study showed the Bix'Activ ingredient decreased sebaceous gland activity, pore size and skin imperfections in Asian skin.
A placebo-controlled clinical study carried out in Mauritius confirmed the ingredient's efficacy in African skin. Results showed a decrease in sebum excretion to the skin surface by 44%, and an 11% reduction in shine, compared with the first day of the study (D0). Furthermore, in a self-assessment, a significant majority of volunteers reported an improvement in their skin's appearance—93% perceived their skin to be less oily, while 90% felt their skin looked healthier.
The active ingredient conforms to the COSMOS standard for natural and organic cosmetics, and is suitable for use in NATRUE-certified formulations. For more information, visit the BASF personal care website.