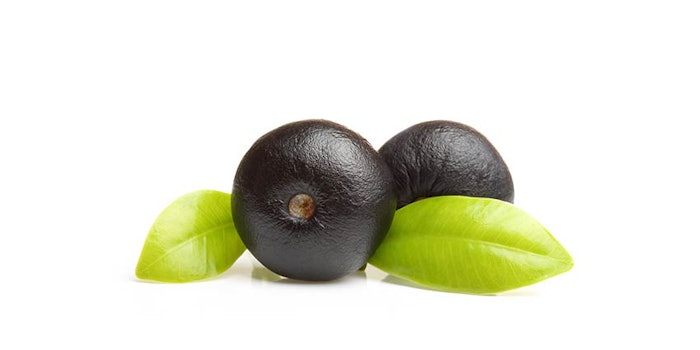 Natural Sourcing has announced the addition of Organic Acai Berry Oil  (Euterpe Oleracea (Acai) fruit oil) to its range of natural ingredients.
Also known as the Assai Palm, the Acai Palm is native to Brazil and other Central and South American regions, bearing small, dark purple berries. Locals to those regions have utilized the berries for healing, energizing and nutrition for generations.
Organic Acai Berry Oil properties include high moisture, natural emollience, quick absorption, a dark green hue, characteristic aroma and medium viscosity. It is recommended for personal care applications including skin care, lip care, hair care, cosmetics, aromatherapy and massage.
"We get excited about finding new, exotic, skin-nourishing ingredients. The rich array of nutrients present in our Organic Acai Berry Oil and its impressive ability to moisturize the skin make it a superb choice for a wide range of skincare products," said CEO Kibby Mitra. "This natural emollient is particularly well suited for use on mature, dry, damaged or problem skin. Acai Berry Oil is an exceptional source of antioxidants and essential nutrients, which work together to nourish and protect the skin from moisture loss while minimizing the appearance of fine lines, revealing a more radiant complexion."
Natural Sourcing has more than 500 certified organic and conventional natural ingredients available for personal care product development.