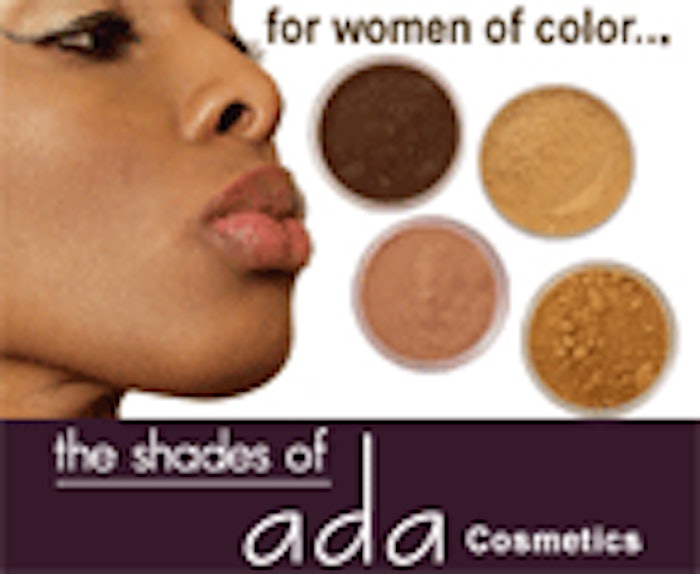 A new line of natural mineral makeup has been developed to meets the needs of the under-served ethnic market. Ada Cosmetics has released 18 unique foundation color shades that claim to extend the darker color palette where other cosmetic lines end.
"We're excited to be the first to develop this cosmetic line, and proud of its superior quality," states Sharon Kinnier, founder and president of Ada Cosmetics. "We really focus and listen to our customers, which is why we're able to deliver such innovative cosmetics."
According to the company, women of color can enjoy superior skin coverage with these cosmetic foundations. Each foundation is said to enhance the skin's natural beauty and the blushes provide a sun-kissed look while the lipsticks are glossy. The foundations were developed to offer a matte finish (with a hint of glow) that lasts all day long.
The products incorporate natural minerals including a freshening clay, which absorbs oil while delivering moisture to the skin. "'All natural' is the key factor in our cosmetics, because so many of today's mass-produced products contain synthetic compounds where the long term effects on the skin are not truly known," said Kinnier.
Ada Cosmetics said it plans to expand the line with lipsticks, lip and eye liners and body shimmers and soft brushes. For more information about Ada Cosmetics, visit www.adacosmetics.com.