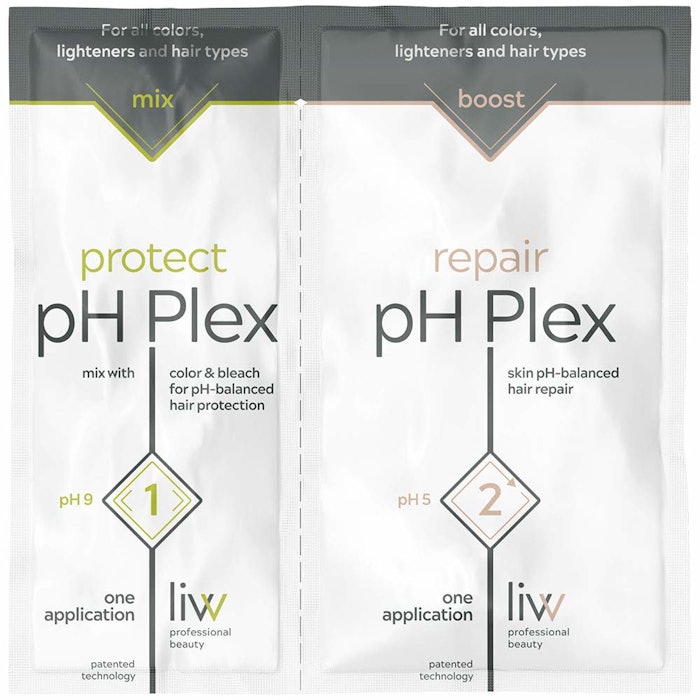 Some of the latest headlines in hair care include a retail expansion for pH Plex, a new line from Arata and the debut of Mounia Haircare.
Related: K-Gloss Launches De-frizzing Hair Care Line
pH Plex
pH Plex is expanding its retail presence to more than 2,500 Walmart stores nationwide, launching its three-step system that protects hair and scalp while coloring or bleaching. The expansion further democratizes the "plex" concept in the mass retail space. 
All steps of the pH Plex process are packaged in single-dose packaging to create a clean and zero contamination experience for at-home coloring and bleaching.
The first step of the pH Plex system is designed to protect the hair from damage during the coloring and bleaching process without shifting hair color or reducing the effectiveness of bleach. It is formulated to pH 9, which is the same as hair coloring and bleaching products.
The second step is to repair leftover damage and bring the pH of the hair and skin back to pH 5. It is essential for molecular-level long-term repair of the hair.
The final step of the pH Plex system is designed for weekly application for all hair types. Formulated to the natural pH of hair and skin, Step 3 will fortify hair structure and rebuild the 3D bonds that create hair.
pH Plex's three-step system is for all colors, bleaches and hair types and retails for $4.95.
Andreas Flohr, Ph.D., creator of pH Plex, said, "We are so excited and thrilled to partner with a world-renown store such as Walmart. We cannot wait to bring this innovative plex product to the masses that not only helps nourish your hair but also seals and protects."'
Flohr continued, "Our revolutionary pH Plex three-step system not only protects your hair and scalp while coloring or bleaching, it can also react with and repair all broken amino acid bonds. Our worldwide patented pH Plex, for the first time, provides home users with salon-quality protection and repair benefits during their hair color or bleach, previously only available in salon. pH Plex, ingredients are sourced from the leading Global Manufacturers and only the highest purity grades are used for best-in-class performance at an affordable cost. pH Plex is proven to not react with hair color or bleach."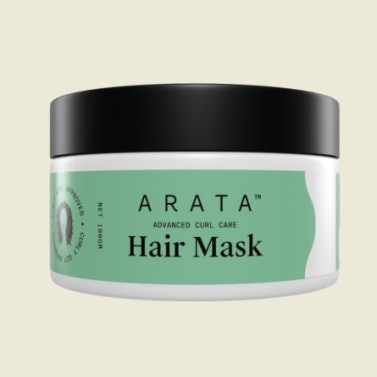 Arata
Arata has introduced The Advanced Curl Care range, featuring eight products exclusively created for the curly-haired community. The line was created in collaboration with Bollywood actor Taapsee Pannu.
The Advanced Curl Care range is formulated with shea butter, murumuru butter, mango butter, hydrolyzed proteins, Abyssinian seed oil, seaweed oil, fenugreek oil, grape seed oil and natural fragrances made of herbs and floral extracts.
Advanced Curl Care Shampoo-Rs 899 is a restorative formula that infused brittle hair strands with nurturing oils and hydrating plant extracts.
Advanced Curl Care Hair Conditioner-Rs 899 is an enriching conditioner that penetrates curls to seal in moisture and enhance the softness and sheen of hair.
Advanced Curl Care Leave-In Hair Conditioner-Rs 499 is designed to seep into dry curls and lock in moisture to repair and soften coarse curls.
Advanced Curl Care Hair Detangler-Rs 599 detangles, strengthens hair fibers, reduces breakage and hydrates curls.
Advanced Curl Care Curly Hair Cream-Rs 599 is a sculpting solution formulated to define natural curl patterns and provide moisture.
Advanced Curl Care Curly Hair Gel-Rs 699 is a vegan formula that provides well-defined curl patterns and natural hold.
Advanced Curl Care Hair Oil-Rs 499 uses a blend of 14 natural oils to moisturize curls, mend dryness, combat frizz and strengthen roots.
Advanced Curl Care Hair Mask-Rs 599 is a deep conditioning mask that penetrates curls and nourishes them from root to tip.
The entire collection is available for $53.31 (converted from Indian Rupees).
Pannu said, "Conventional beauty standards are not only restrictive, but they also fail to elevate diversity. The very idea that beauty is defined by a set of adjectives – Straight Hair, Tall, Slender, Fair, etc. is harmful and excludes most of us who don't fit the norm. It's about time we let go of these traditional beauty standards that we've tried to live up to all this time. My curly hair is my identity and I proudly wear it as a crown (pun intended). For me, having this curly hair representation – whether on-screen or with the brands I choose to work with, is highly important. I support Arata's clean, toxin-free approach to personal care and personally vouch for the new Advanced Curl Care Hair Gel that leaves my hair intensely moisturized and lusciously defined."
Dhruv Madhok and Dhruv Bhasin, founders of Arata, said, "We love how authentic Taapsee is and how she embraces her curls in their true form. We're delighted to have her on board as Arata's CurlFriend – someone who advocates for our brand and our new collection's ethos, in the most befitting manner."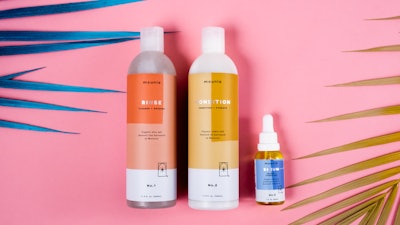 Mounia Haircare
Mounia is a new hair care brand debuting with a trio of high-end hair care products that combine Moroccan-grown ingredients with patented technology to strengthen and smooth hair and make it incredibly smooth, shiny and clinically healthier. Its debut products include the Two-Drop Serum, Mounia Rinse and Mounia Condition.
Two-Drop Serum ($40) is a silicone-free hair oil made with argan and Moroccan prickly pear oil to strengthen ends, prevent breakage and make hair softer, thicker and healthier.
Mounia Shampoo & Rinse ($28) is infused with organic aloe vera, rhassoul clay and rose and pomegranate oil to gently nourish, cleanse and remove buildup.
Mounia Conditioner & Masque ($28) uses organic cumin, flaxseed oil and biotin to hydrate, strengthen and repair color-treated and dry hair.
The products also come with a medical-grade head massager that promotes blood flow to the scalp.