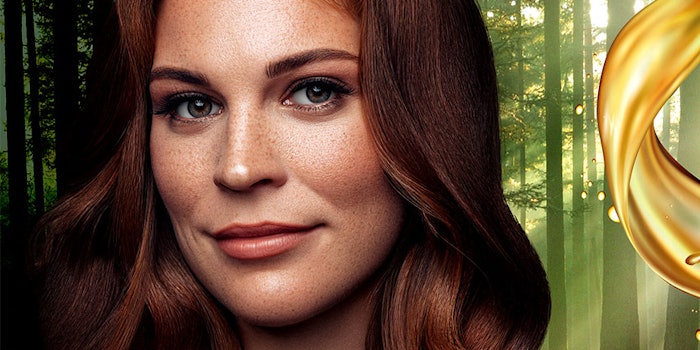 Lubrizol Life Science –Beauty (LLS Beauty)
Lubrizol Life Science Beauty (LLS Beauty) has introduced AlgaPūr High Stability High Oleic (HSHO) Algae Oil (INCI: Triolein), a bio-based oil derived from microalgae that were sustainably sourced from chestnut tree sap, delivering multiple benefits for hair and scalp care.
Related: Read the Label: Mádara Birch Algae Balancing Face Soap
AlgaPūr HSHO Algae Oil is a natural ingredient produced through fermentation, palm-free readily biodegradable and has a low environmental footprint in water, carbon and land use.
Lubrizol's process uses the algae to convert simple sugars into triglyceride oils. The resulting material can be combined with or replace typical vegetable oils and, in some instances, mineral oil.
According to Lubrizol, AlgaPūr HSHO Algae Oil contains more than 90% omega-9 in a stable, liquid-based formula that protects the hair fiber from breakage, repairs split ends, provides shine, controls frizz and improves manageability and conditions.
Tests on multiple types of hair showed hair breakage was 83% less likely to occur in hair treated with AlgaPūr HSHO Algae Oil than with untreated hair. It was also reported to repair split ends 10% better than argan oil.
Benefits for the scalp include an anti-aging effect, repair of photodamage and moisturization. Improvements cited include an increase in type 1 collagen and elastin synthesis (in vitro), a decrease in signs of UV-induced cell damage (in vitro), and immediate and long-lasting moisturization and improved skin barrier function (in vivo).
Applications for the ingredient include body lotions, creams, gels, body washes, eye-area skin care products, facial care products and styling products.
"Throughout history, women have relied upon oils to protect and beautify their hair and scalps," said Juliana Mancini, global hair care marketing manager of LLS Beauty. "AlgaPūr HSHO Algae Oil takes that beauty practice to the next level in delivering healthy hair fiber and scalp."
For more information, contact Lubrizol.