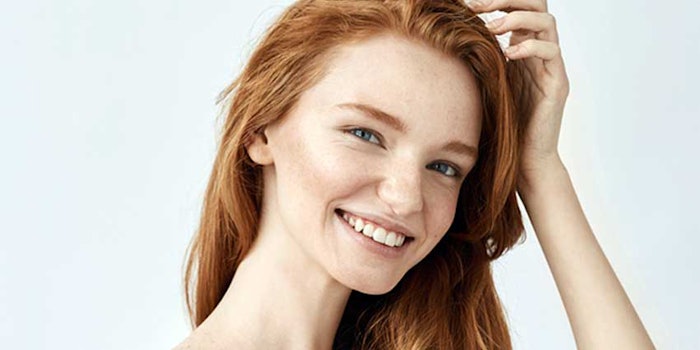 Symrise has developed a natural and sustainable ingredient to remedy oily scalp and hair, which as previously reported, won the BSB Innovation Award. SymControl Scalp (INCI: Not Provided) reportedly reduces the production of sebum on the scalp with visible results in one week.
Related: Read the Label: Philip Kingsley's Exfoliating Weekly Scalp Mask
According to the company, Tetraselmis suecica microalgae, upon which this ingredient is based, has been found to effectively reduce sebum levels. Combined with naturally occurring mannitol, the algae can also protect the scalp and hair from environmental stress. Indeed, SymControl Scalp is designed to make hair healthier as well as offer protection against damage caused by UV radiation. This patented combination offers a clean feeling in the hair and scalp for long hours, and also helps to space out the time between each hair wash.
For the development of the ingredient, Symrise experts created a screening tool to test sebum reduction in the hair and scalp. The ex vivo model with sebaceous gland cultures provides results that can be applied to in vivo applications.
The ingredient is 99.4% natural in origin and based on the renewable microalgae Tetraselmis suecicais, which is COSMOS-, halal- and kosher-certified. According to Symrise, the microalgae is produced in a sustainable, environmentally friendly production process and the ingredient is derived using a gentle extraction method. It is intended for formulators who are looking to incorporate sustainable ingredients in their products.
"As an expert in hair and scalp care, we make sure that we are always up to date and that we develop highly effective, sustainable solutions for our customers," says Marcia Paula, global product director for hair care at Symrise. "We often find inspiration in nature with its wealth of valuable raw materials. It lies in our DNA to identify innovative modes of action, natural substances and sustainable production."
For more information, contact Symrise.