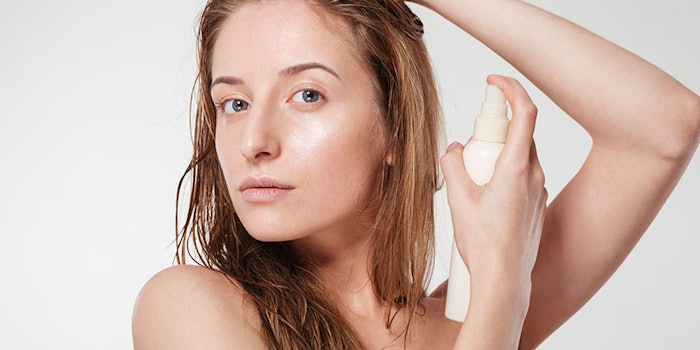 Created to enable hairstyling trends including light textures and hold, Nouryon's Amaze SP (INCI: Sodium Polyitaconate) can be used in hair sprays, mousses or gels, with added natural benefits. 
The plant-based film-former is meant to create humidity-resistant style retention, volume and anti-frizz properties and a natural appearance. Its results are reportedly comparable to those of synthetic polymers, but without any potential formulating difficulties that synthetic options may create.
The polymer is a result of Nouryon's recent global supply agreement with bio-based polymer maker Itaconix.
"Innovation is the backbone of our product development and key to our success, and we use partnerships like the one with Itaconix to accelerate innovation. We will continue to develop more novel biobased solutions for customers, helping them to meet consumer demands for more natural products," commented AB Shosh, managing director, Surface Chemistry, Nouryon.
Amaze SP was launched at in-cosmetics Global 2019 in Paris.