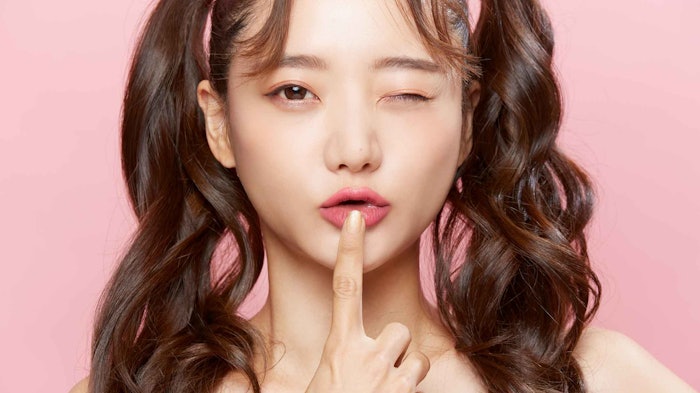 K-Angle
In September 2023, Shiseido announced the development of water-sensing technology that will debut on Nov. 21, 2023, with the launch of the company's Maquillage Dramatic Essence Rouge lip range.
Upon application, the lip-compatible, oily ingredient-based technology adsorbs coloring materials around it. Then as water evaporates from the lips, the technology senses this and bursts, disappearing from the lips to leave behind a network of agglomerated, connected colorant "loops" (see Figure 1).

According to the company, this network of connected loops makes it difficult for individual coloring materials to separate from one other. As such, they adhere closely to the lips to produce lasting color.
In addition, lipsticks using the water-sensing technology prevented the coating film from solidifying, maintaining a smooth and light-wearing feel. Instrumental evaluations also found them to impart less frictional force, less load on the lips and a smoother feel upon application.
Finally, the finish demonstrated both color and gloss were maintained, with no special attention or action given to maintenance even 4 hr after application.