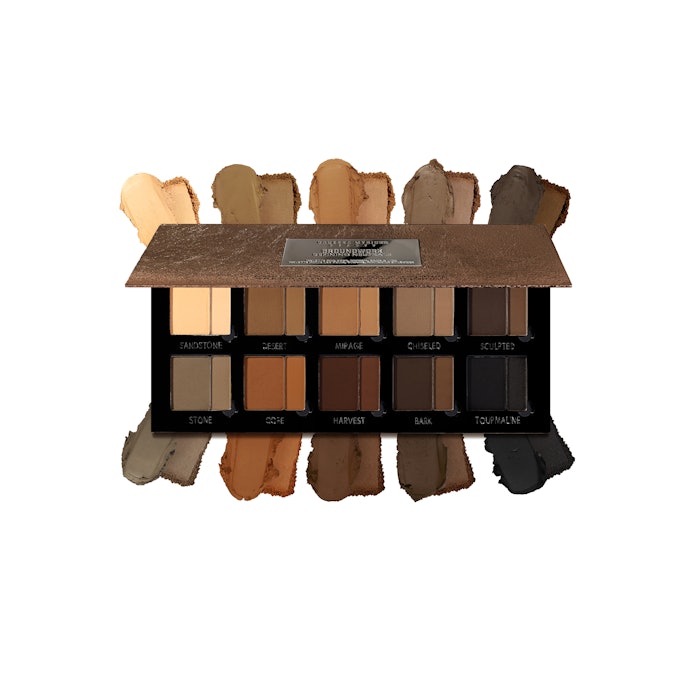 Danessa Myricks Beauty has launched its Groundwork Defining Neutrals Palette, an all-over palette for eyes, brows, face and lips. 
It features two unique textures for each of its 10 shades:
Velvet Pomade: Lightweight and applies and blends with ease.
Shape N' Fix Pwder: Infused with Upsalite technology to blur, control oil and smooth texture while locking in shape and definition for long wear.
The 10 shades include: 
Sandstone - Seashell Beige
Desert -  Sand Dune Taupe 
Mirage - Soft Sandalwood
Chiseled - Smokey Taupe
Sculpted - Desert Brown
Stone - Limestone Grey
Core - Burnt Terracotta 
Harvest - Mahogany Brown 
Bark - Umber Earth
Tourmaline - Obsidian Black
Groundwork Defining Neutrals is available at Sephora and on Sephora.com and DanessaMyricksBeauty.com.
Danessa Myricks, founder and CEO of Danessa Myricks Beauty, said, "We've reimagined the traditional shadow palette beyond eyes with two unique textures that multi-task to work on face, eyes, brows and lips. Strategically designed to give everyone the confidence to play, Groundwork was developed with high-performance formulas in universal shades perfect for all skin tones and any look. The natural tones in oil-absorbing powders and velvety pomades are intended to shape, sculpt, define and line. Whether you're a pro or a novice, you can create, build, and blend with ease, while bringing you in alignment with your highest expression of personal beauty. This is Groundwork and these are your sacred grounding rituals."