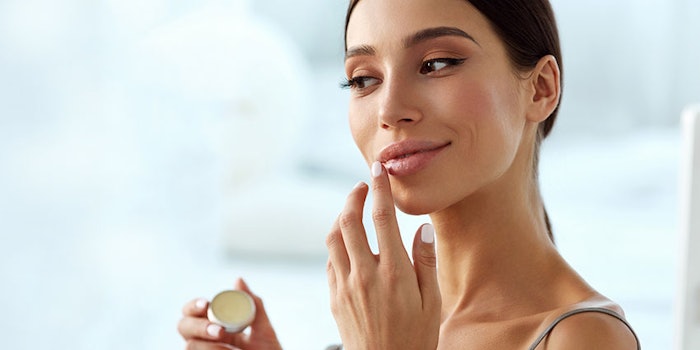 Balms continue to perform well in today's texture-loving cosmetic industry, including BioAktive's Castorline Wax Jelly (INCI: Not Available), a vegan petroleum jelly replacement.
The naturally derived ingredient reportedly spreads smoothly and has low tack and good playtime, with a firm consistency.
Recommended applications include lipsticks, lip balms, creams, lotions, stick formulations, shave creams, mascaras, color cosmetics and sunscreens; it can be used at 1-25%.
"Getting the feel and behavior down was key. We needed a product that was going to not just be a natural claim on the label, but also something that would give real functionality. This product is a real alternative to petrolatum in many formulations. Of course some minor tweaking needs to be done, but in the end Castorline can really give a similar functionality in the end product," commented Robin Willman, co-founder and head of EU business, BioAktive.
Castorline is part of BioAktive's line of functional naturals, which also includes HydraMaxx, a natural emulsion system; DermaMaxx, a ceramide-like emulsion for formulas witha lamellar structure; and NatraSoft, a natural silicone alternative.