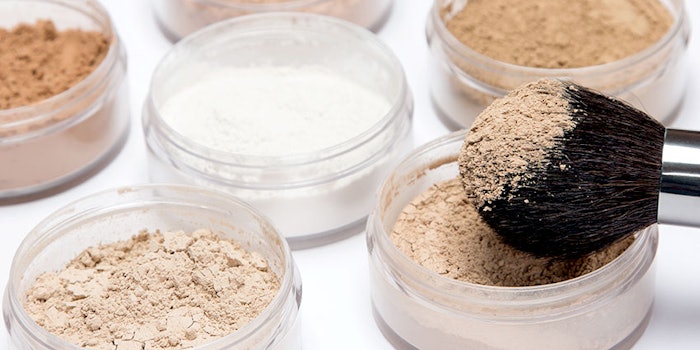 Talc-containing cosmetic formulations have garnered a bad reputation with consumers. Jojoba Desert's new cosmetic powder reportedly delivers the smooth and silky skin feel that talc is known for, without the controversy.
JD Jojoba Silk Like Powder (INCI: Simmondsia Chinesis (Jojoba) Seed Oil (and) Tapioca Pure) utilizes tapioca starch to provide a velvety and nonfluffy texture. It also contains the supplier's JD Jojoba Oil, which provides anti-inflammatory and anti-aging benefits.
Related: Jojoba Desert Brings Vegan Butter to NYSCC 2019
The GMO- and aluminum-free powder is compatible with oils, water, emulsifiers and surfactants. It can be used in skin, lip, hair or sun care, along with cleansing treatments, color cosmetics, emulsions, pressed powders and more.
"The powder's granule-like texture does not enter the lungs if released into the air upon application, which beautifully responds to recent market demands for healthier, more natural cosmetic powders. So far, the market's response to JD's product has been overwhelmingly positive. We couldn't be more pleased," commented Lee Reuveni, CEO, Jojoba Desert.