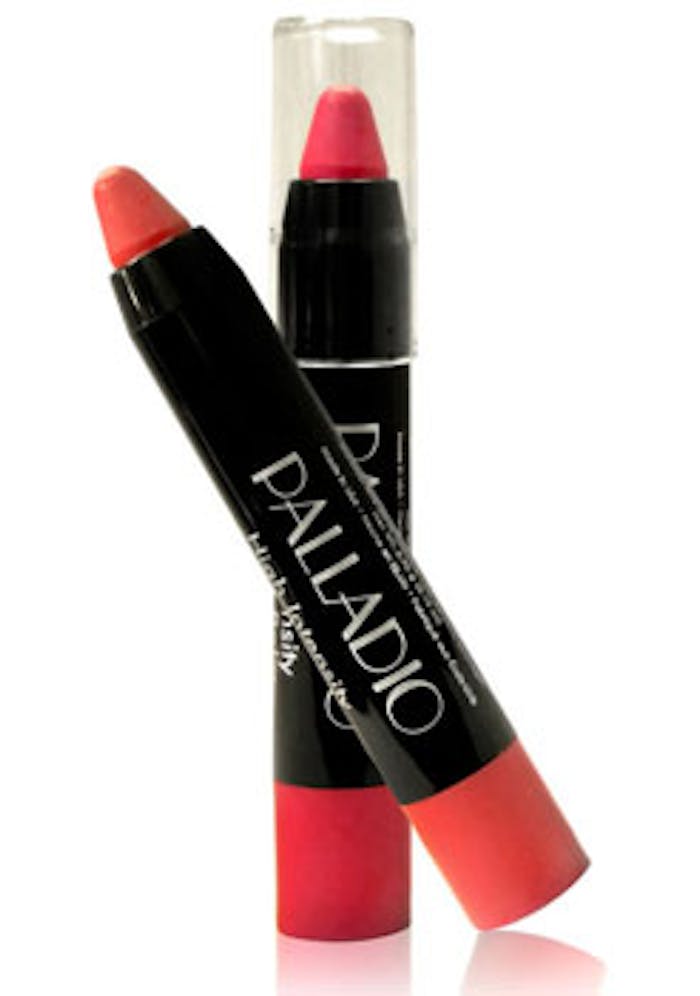 Winter lips are usually dry and chapped lips, and the relief of lip balm is much sought after during the cold season. Palladio High Intensity Herbal Lip Balm promises "the ease of a pencil that applies like a balm and wears like a lipstick." "The high-pigment formula helps protect and prevent drying and chapped lips and provides a rich shade pay-off." This column will review the ingredient listing for functionality and claims substantiation.
Castor oil, a widely used ingredient in lipstick, is the vehicle/carrier in this formula. Caprylic/capric triglycerides, jojoba oil, hydrogenated vegetable oil, olive oil and sunflower seed oil are the emollients. Candelilla wax, beeswax, carnauba wax and silica are the thickening and stabilizing agents. Lecithin is an emulsifier that also helps to stabilize the oil-wax mixture.
The "bio-active" or cosmeceutical ingredient is tocopheryl acetate. The opacifiers and colorants are titanium dioxide, iron oxides and mica for this product, which is available in eight shades. The shea butter and natural oils do allow for a "breathable" barrier to help seal in moisture. It is slightly misleading that this "herbal lip balm" does not contain any "herbs" in the ingredient listing.