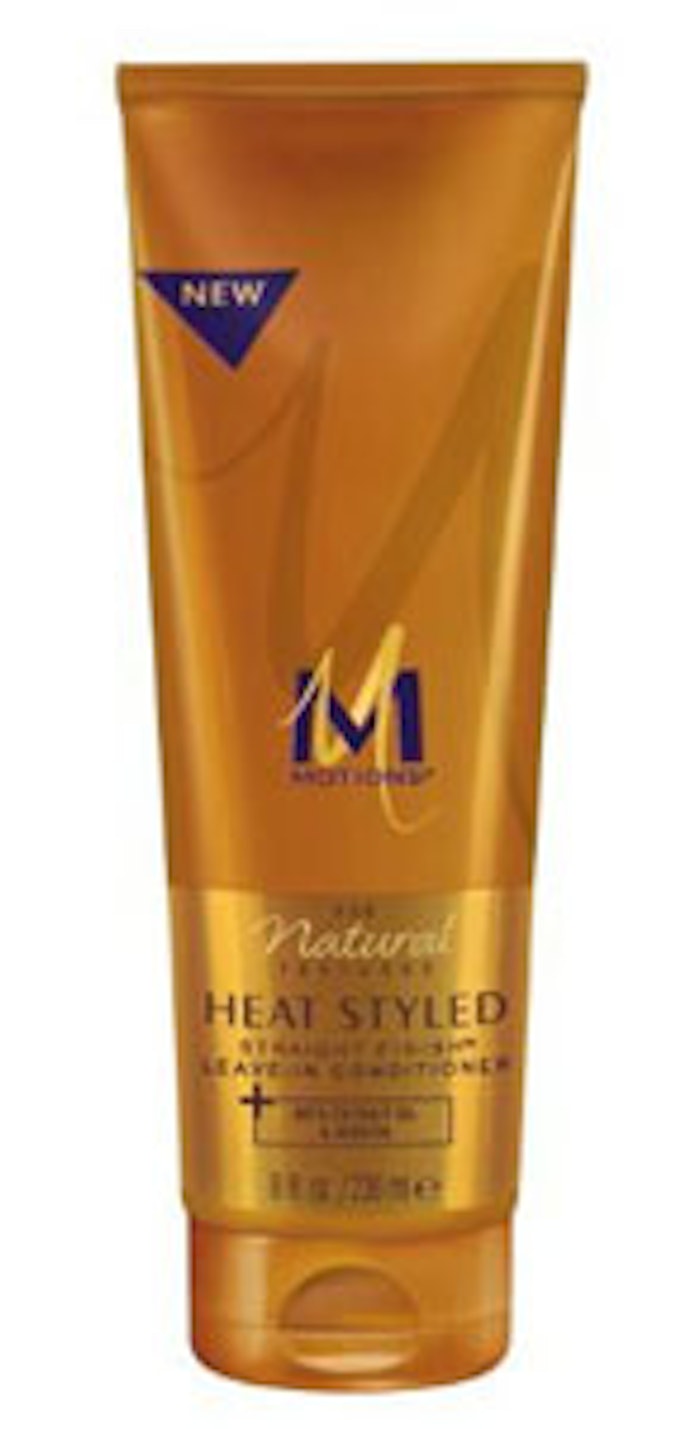 Unilever's Motions Straight Finish Heat Styled System claims to be an innovative, 3-step product line that, with the help of heat styling tools, allows women with natural hair textures to go from curly to straight and back again, without losing their curls. The system features a blend of natural oils and keratin protein that preps, protects and seals naturally curly hair. The system claims to help smooth and elongate natural curls, allowing for optimal straight styling results, with hair returning to its original curl pattern and texture after just one wash. This column will review the ingredient listing for the Heat Styled Straight Finish Leave-In Conditioner for claims substantiation and functionality.
The formula is an o/w emulsion with volatile silicone derivative cyclopentasiloxane as the primary emollient. The emulsifier is a silicone emulsion that includes TEA-dodecylbenzene sulfonate and dimethiconol. Secondary emollients are hydrogenated coconut oil, argan oil, mineral oil and petrolatum. Humectants are glycerin, dipropylene glycol and butylene glycol.
Cetearyl alcohol is a thickening and stabilizing agent. Stearamidopropyl dimethylamine and behentrimonium chloride are the softening, conditioning and detangling quaternary compounds. The "bioactive" or cosmeceutical ingredient is hydrolyzed keratin. Lactic acid is a pH adjuster.
The preservative system consists of DMDM hydantoin and iodopropynyl butylcarbamate, which is boosted by chelating agent disodium EDTA. The fragrance, as well as many of the individual fragrance chemicals, are listed. The claims for "gently loosens tangles and softens coils" and provides "instant moisturization" are supported by the ingredients. However, it is hard to determine if hydrolyzed keratin truly adds a "lightweight layer of protection before heat styling."