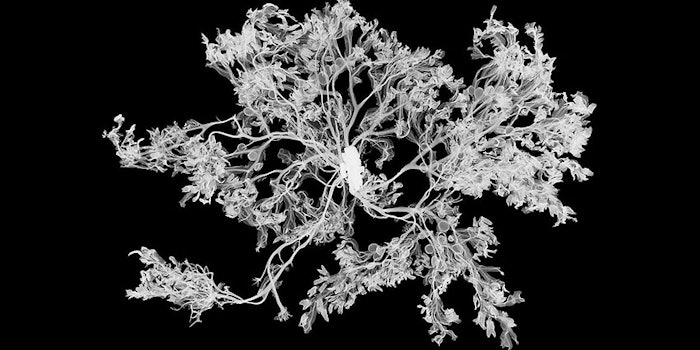 GettyImages-1271699292
BASF Care Creations' Seanactiv (INCI: INCI: Water (Aqua
) (and) 
Fucus Vesiculosus
 Extract (and) Gluconolactone (and) Xanthan Gum (and) Sodium chloride) is a bioactive that targets multiple eye area concerns while simultaneously addressing the need for natural sourcing and health-boosting ingredients.
Previously: BASF Expands Biopolymer Portfolio with Hydagen Clean Texturizer
The active uses a particular extract of bladderwrack, or Fucus vesiculosus, a type of brown algae. Because algae needs only a few resources to survive, it is a sustainable source of polysaccharides. BASF's supply of bladderwrack is manually harvested with a seaweed rake from platform vessels in Nova Scotia.
Seanactiv targets the eye contour in three steps:
Enables the naturally present heme oxygenase-1 (HO-1) enzyme to lighten dark circles around the eyes.

Fights signs of aging by supporting the presence of collagen I, which helps reduce the appearance of crow's feet.

Evens skin tone by reducing dullness.
An in vivo study of the active ingredient included a panel of 24 women, aged 18-65 years. Tested against a placebo emulsion, the study measured the effect of short-term and long-term applications on dark circles, crow's feet wrinkles and skin luminance.
Participants applied the product in the morning and captured images daily with a Skincam Imagery Device. The device was connected to each volunteer's smartphone, which then transferred detailed images to a cloud database for analysis.
According to the company, the results marked improvements in all three of the main parameters. Seanactiv visibly lightened the appearance of dark circles, reduced the look of crow's feet and boosted the luminosity of the eye contour–all within the first week and onward.
Recently: BASF Opens Skin and Hair Care Evaluation Salon in Nigeria