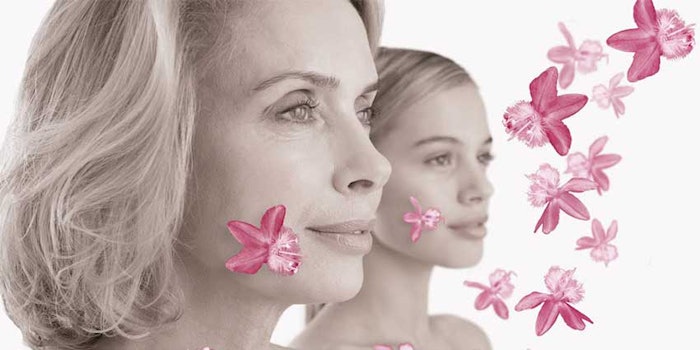 Rahn AG
Rahn AG announced Liftonin-Xpert (INCI: Bulbine Frutescens Leaf Juice (and) Sodium Benzoate (and) Potassium Sorbate (and) Citric Acid) will be discontinued by the end of 2021 and replaced by Liftonin-Xpert Eco (INCI: Water (Aqua) (and) Pentylene Glycol (and) Mannan (and) Citric Acid).
Related: Rahn's Reforcyl-Aion Awarded for Upcycling
According to the company, Liftonin-Xpert Eco has been shown in vitro to stimulate the proliferation of fibroblasts and activate the production of collagen in the skin. In vivo, the ingredient acted as collagen filler and lifting agent; reduced stretch marks; provided fast results at a low concentration; and repair the appearance of skin around the nails. It could additionally be used for tattoo aftercare.
This plant-based active is recommended to be used at 1-3% as an aqueous solution for anti-aging, anti-redness, anti-wrinkle and hand care, and for skin-firming, regeneration and soothing capabilities. It is also China-, Nagoya-, Natural- and CO2 Neutral-compliant and halal-certified.
For more information, contact Rahn AG.