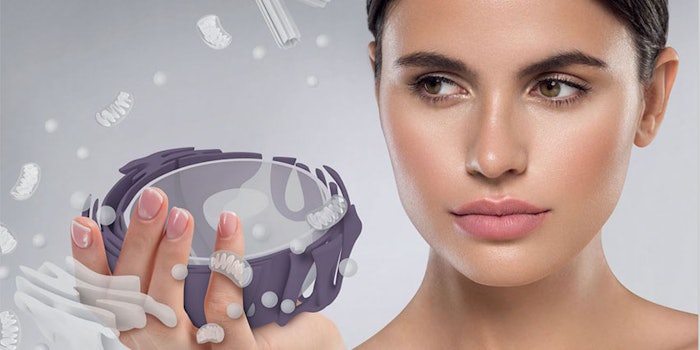 Silab
Related: Anti-aging Topicals and Therapies to Surpass US $34.49B by 2027
Erisium achieves this by reactivating the unfolded protein response (UPR) pathway, thereby reducing endoplasmic reticulum (ER) stress, limiting the inflammaging process and restoring matrix dynamics—ultimately, providing an anti-aging response.
The ingredient is sourced from the outer layers of rice (bran and germ), which with their natural source of essential nutrients, are able to maintain functional protein production in plant cells and activate the UPR via signal peptides, whose sequence in leucine and valine is known to target stressed ER. Within this context, the company has developed an enzymatic bioengineering process to specifically extract these leucine- and valine-rich peptides, which are capable of restoring the UPR pathway in old skin cells.
Tested on Caucasian and Asian panels, Erisium provides anti-wrinkle and radiance-boosting effects. After 56 days of twice daily application, panelists were visually scored by trained evaluators using digital photos. Results showed the ingredient formulated at 2.5% in an emulsion reduced the stage of wrinkles by 12% (p < 0.01) in Caucasian volunteers and by 9% (p < 0.01) in Asian volunteers.
At the end of the treatment, 100% of Caucasian volunteers perceived their skin to feel smoother. Also, 100% of Asian volunteers considered their complexion radiance to be revived, and wrinkles and fine lines smoothed.
Erisium is a patented solution of natural origin at 99% (ISO 16128) that respects biodiversity regulations. Available in an aqueous solution (recommended amount: 0.5-2.5%), this active ingredient is compliant with international cosmetic regulations in Europe, the United States, Japan, China, etc.
For more information, contact Silab.