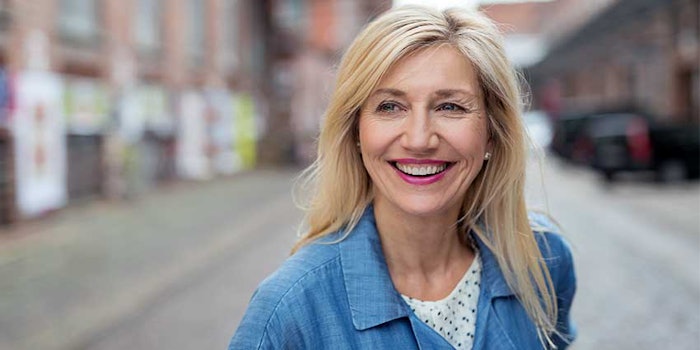 Provital has developed Wonderage (INCI: Water (Aqua) (and) Propanediol (and) Glycerin (and) Cucurbitaceae (Gourd) Extract (and) Pentylene Glycol (and) Lactococcus Ferment Extract (and) Lactobacillus/Brassica Nigra Seed Ferment Extract), a well-aging natural active ingredient derived from monk fruit that balances the epigenetics of mature skin for natural beauty.
Related: 6 Wellness Ingredients Consumers Can't Get Enough Of
According to Provital, Wonderage has been shown to improve the dermal structure by boosting endogenous hyaluronic acid and strengthening collagen fibers. It also revitalizes the appearance of mature skin in terms of luminosity, hydration, density and wrinkle reduction on the eye contour and neck areas.
In testing, 67% of volunteers who used the ingredient reported feeling "delighted," which therefore improved their well-being, according to the neuro-study conducted using artificial intelligence. Other benefits include balancing the epigenetics of mature skin, restoring radiance, combatting tech neck syndrome (the act of stressing muscles while using phones, tablets and computers, resulting in neck and shoulder pain, stiffness, soreness and wrinkles) and harmonizing emotional capital for a natural look.
The ingredient is halal- and COSMOS-certified, vegan and China IECIC list compliant.
For more information, contact Provital.