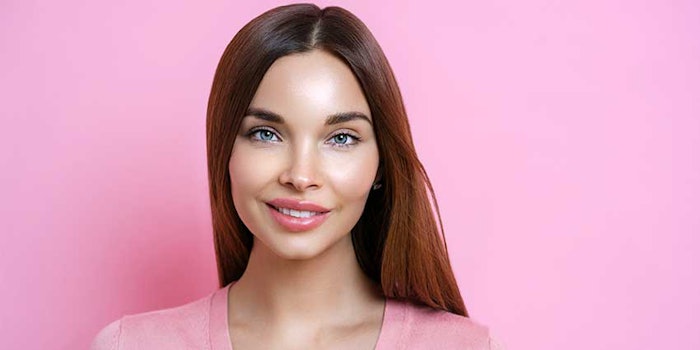 Codif has created its most recent skin care ingredient, EPS Seaglow (INCI: Water (Aqua
) (and) Saccharide Isomerate (and) Sodium Benzoate (and) Citric Acid) to make every day a "good skin day." Through its activities focusing on a radiant effect and even skin tone, the ingredient can boost consumer optimism and self-esteem.
Related: Codif Naturals Range, Capiguard Update and BB Mousse
Skin vascularization is altered during aging due to a progressive decrease in the formation of new blood vessels leading to a paler complexion. Because of EPS Seaglow's specific composition of sulfated groups and by promoting cutaneous vascularization, the ingredient is able to revive the skin's natural rosy tone for a brighter and fresher complexion.
According to Codif, in clinical tests, EPS Seaglow exhibited an appearance of fresher and brighter complexion by 12%; a rosy tone effect was observed by 90% of volunteers; and compared to a placebo, it was noted the ingredient boosts optimism 6× more and boosts self-esteem 2× more.
EPS Seaglow was obtained from marine microorganisms isolated in Brittany and then purified by a green and sustainable transformation process. The ingredient is also water-soluble, COSMOS-approved, BSE-free, GMO-free and conforms to cosmetics regulations in the European Union, United States, Japan and China.
It is recommended that the ingredient is to be used at 0.4% in liquid format for a radiance day cream, a regenerating night serum or a global antiaging treatment. It is also advised to formulate at less than 50°C.
For more information, contact Codif International.