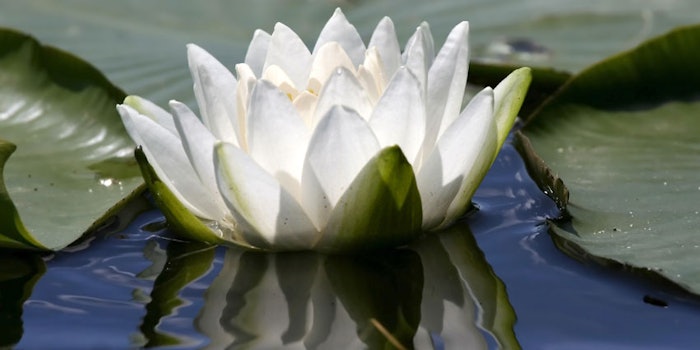 Using its zeta fraction technology, Ashland introduced a natural and multifunctional solution to prevent aging. Harmoniance (INCI: Nelumbo nucifera Extract) was developed by capturing the biologically active benefits of the sacred lotus plant. Cultivated in Asia, the sacred lotus (Nelumbo nucifera) is recognized for its cultural and medicinal values, dating back as far as 4,000 years.
Zeta fraction technology harnesses the potential of the whole living plant, including the leaves, flowers and roots, thus preserving all biologically active complexes to provide benefits in a variety of skin care products. This ingredient is ideal for age-defying facial care creams to brighten skin tone, enhance skin texture, improve skin contouring and reduce wrinkles.
"Hydration, barrier integrity, skin elasticity, contouring, and tone are some of the most important aspects of beautiful, alluring skin," said Joel Mantelin, vice president business development-biofunctionals, Ashland. "Harmoniance is the first all-natural offering I have seen in my 25 years of evaluations to address all of these skin care needs.
"For the first time, this offering is available to target all the attributes essential to healthy and youthful looking skin. Processing the whole living sacred lotus plant through proprietary fractionation to obtain a unique, powerful biofunctional affords the personal care industry access to the actual nature and benefits of an extraordinary plant."