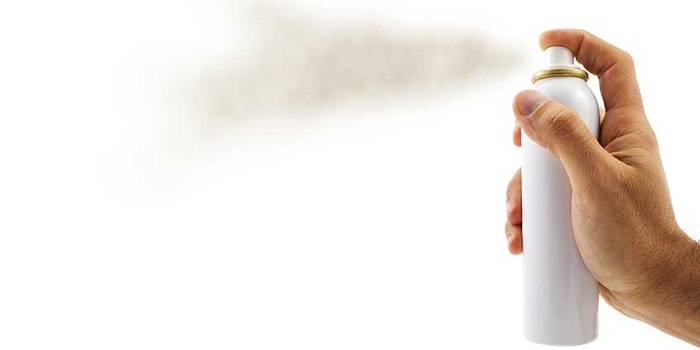 Although market trends for sun protection might make consumers believe otherwise, many younger individuals continue to desire and pursue tan skin. This is regardless of the awareness for the relationship between sun exposure and melanoma, and strong prevention messages in the media.1 While skin cancer is preventable and protection from sun exposure largely can reduce the risk of it, the rates of unprotected sun exposure remain high. In fact, it has been predicted that 20% of Americans will develop skin cancer in their lifetime, and the American Academy of Dermatology (AAD) reports that melanoma is the second most common cancer in women 20–29.
In Europe, incidence varies with the highest rates seen in Switzerland, Norway, Sweden and Denmark, compared with southern Europe. This latitudinal gradient is likely related to outdoors sunbathing behavior and the tendency for northern Europeans to experience intense, intermittent sun exposure when on holidays in sunny climates.2 Indoor tanning also contributes to the UV light burden in the United States and Europe. The prevalence is higher among teenage girls and increases with age, mainly if friends and family are also tanning indoors.3
Sunless Tanning
As noted, the appearance of tanned skin is desirable, and this often outweighs health concerns because it conveys an affluent lifestyle and time for leisure. In response, self-tanning products have been designed to achieve a sun-tanned look without ultraviolet (UV) light exposure. Modern self-tanning formulations contain the US Food and Drug Administration (FDA)-approved ingredient dihydroxyacetone (DHA), which is combined with bronzers and moisturizing ingredients to deliver a cosmetically acceptable, naturally looking tan. DHA reacts with amino groups of proteins in the corneocyte surface and free amino acids from the protective stratum corneum acid mantle and sweat to form a brown-colored complex. This non-enzymatic glycation is known as the Maillard reaction, and reaction kinetics as well as the final skin color differ in each individual. DHA also affords some protection against long-wave UV radiation (UVA) and visible light, as well as offers a modest sun protection factor (SPF).4
Self-tanners—particularly spray-on formulas for the face and body, either air-brushed by a technician or applied at home, are reasonably popular and aim to deliver even, gradual color along with moisture. Further, the role of self-tanning products extends beyond vanity; they have a positive impact on health by reducing sun exposure and sun bed use.
Self-tanning has been fairly successful as an alternative to sunbathing, and although some in vitro evidence suggests they can cause keratinocyte damage,5 self-tanning products appear to offer a generally safe alternative to UV exposure. For instance, a randomized controlled trial on public beaches in Massachusetts demonstrated that participants reported less sunbathing and more self-tanning long after self-tanning promotional initiatives.6 An anonymous survey also suggested that self-tanning leads to less indoor tanning but does not impact the amount of time individuals spend outdoors or use sunscreen.7
Self-tanner Challenges
The challenge for the skin care industry lies in formulating self-tanning products that deliver tanned, glowing skin. Self-tanning products enhanced with strong moisturizing benefits and low levels of DHA in the formulation, i.e., 2%, allow the tan to be lighter and build gradually. However, DHA presents formulators with issues in terms of long-term stability and evenness of color. A combination of strategies including the use of erythrulose, troxerutin, cyclodextrin and nanosphere encapsulation have been used to ensure slow and controlled release and to prevent skin irritation that can occur with free DHA.
The successful marketing of self-tanners should entail a mix of motivational messages with regard to skin cancer prevention, images of attractively tanned skin, detailed instructions of how to use self-tanning products, and free samples. To prevent consumer concerns regarding more visible pores, evenness of skin tone and increased skin dryness, self-tanning products should be launched as a part of a skin care routine including exfoliation to achieve an even skin surface and after-care to maintain high levels of hydration. Raising the awareness of good sunbathing habits and the use of UV skin imaging to reveal melanin deposits that are not visible to the naked eye will enable consumers to see the consequences of their sunbathing behavior, strengthening the impact of the preventive communication.
References
Send e-mail to [email protected].
JM Fu, SW Dusza and AC Halpern, Self tanning, J Am Acad Dermatol, 50(5) 706–713 (2004)
Riker A et al, The epidemiology, prevention and detection of melanoma, J Ochsner 10(2) 56–65 (2010)
D Lazovich and J Forster, Indoor tanning by adolescents: Prevalence, practices and policies, Eur J Cancer 41(1) 20–27 (2005)
A Faurschou and HC Wulf, Durability of the sun protection factor provided by dihydroxyacetone, Photodermatol Photoimmunol Photomed, 20(5) 239–242 (2004)
AB Petersen et al, Dihydroxyacetone, the active browning ingredient in sunless tanning lotions, induces DNA damage, cell-cycle block and apoptosis in cultured HaCaT keratinocytes, Mutat Res 560(2) 173–186 (2004)
SL Pagoto et al, The sunless study: A beach randomized trial of a skin cancer prevention intervention promoting sunless tanning, Arch Dermatol 146(9) 979–984 (2010)
DJ Sheehan and JL Lesher, The effect of self tanning on behavior in the sun: A pilot study, South Med J 98(12) 1192–1195 (2005)