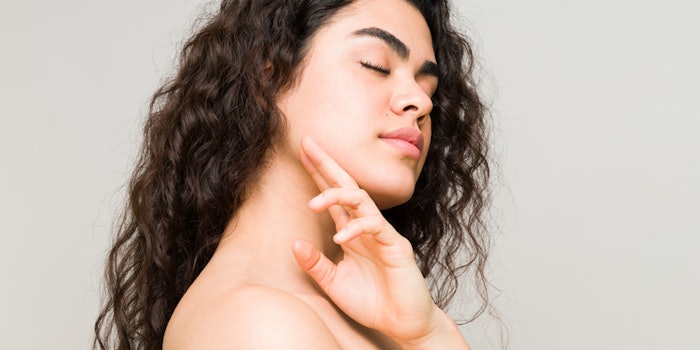 dreamstime_xl_207890336
Shin-Etsu Chemical Co., Ltd. has developed KF-4422 (INCI: Dimethicone), a volatile silicone fluid that was developed by replacing a part of a methyl group with an ethyl group in the molecular structure of the dimethyl silicone fluid.
Previously: Shin-Etsu Introduces Polyglycerin-modified Emulsifiers
KF-4422's volatility provides a light and smooth sensory feel for end-users. According to Shin-Etsu, its volatile rate is located between that of the company's KF-995 (INCI: Cyclopentasiloxane) and KF-96L-2CS (INCI: Dimethicone) silicone fluids.
Volatile silicone fluids are used in the development of personal care products, including skin care, makeup and sunscreen products.
KF-4422 will reportedly enhance the sensory feeling of various personal care products and, with the combined use with silicone-based film formers, it can add a water-resistant property.
Additionally, the ingredient features solubility with hydrocarbons and UV absorbers.