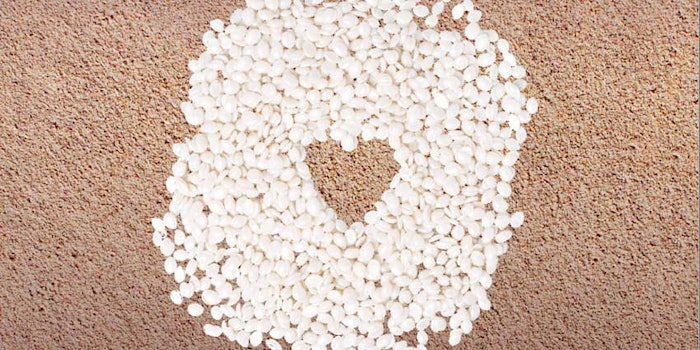 Cirebelle
Cirebelle has unveiled a safe and synthetic wax line called CireWax (INCI: Synthetic Wax) for high performance functionality and sustainability in cosmetic and personal care applications.
Derived from the Fischer-Tropsch (FT) natural gas-to-liquid process, the multifunctional waxes provide emulsion stability, sensory effects, thickening and rheology modification.
According to Cirebelle, the waxes do not react with other ingredients. They undergo multiple processes including distillation, purification and mitigation to render waxes of high purity. This technology results in a stable inert wax, with a shelf life of reportedly up to 7 years. The company's quality control is maintained throughout the production process to ensure a "clean" quality of specialized waxes for the cosmetics and personal care market.
The waxes are biodegradable, hypo-allergenic and have moisturizing properties that are best-suited for lip, sun and hair care, deodorant sticks, color cosmetics and creams and lotions. Other features include a white, non-translucent appearance; non-petroleum origin; non-toxic properties; and a non-waxy feel.
In a clinical study, the waxes were shown to help mitigate signs of aging, improving skin tonicity, smoothness and hydration. A cream containing caprylic/capric triglyceride at 10% and a base cream containing 5% caprylic/capric triglyceride with 5% Cirebelle wax were compared. Results revealed the cream with the Cirebelle wax exemplified a 22% increase in skin firmness, 30% reduction in wrinkles and 26% increase in skin hydration versus the standard cream, which only showed a 14% increase in firmness, a 9% decrease in wrinkles and a 14% increase in skin hydration.