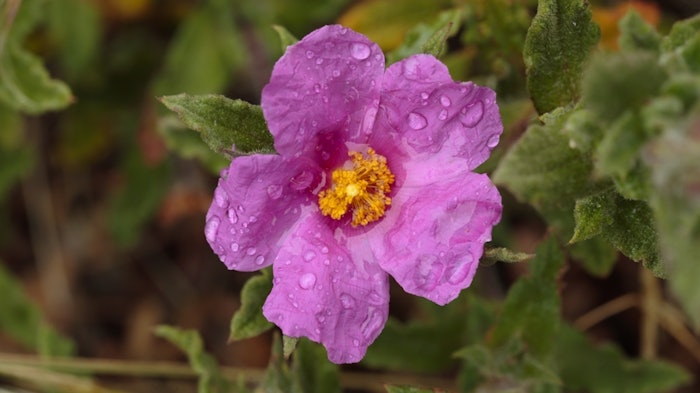 IFF-Lucas Meyer Cosmetics' IBR-Chill (INCI: Glycerin (and) Water (Aqua) (and) Cistus Incanus Flower/Leaf/Stem Extract) biomimics the effects of meditation, which can reportedly improve the appearance of skin affected by stress and anxiety.
Related: Symrise's Hydrolite 6 Green Makes Multifunctionality Eco-friendly
The ingredient is designed to deliver the same "anxi-aging" effects (aging impacts related to anxiety) as meditation. 
IBR-Chill is based on the Cistus incanus flower, otherwise known as the hoary rock rose, a hybrid of Cistus albidus and Cistus crispus. The renewable biomass is organically grown in the Israeli desert using precision irrigation methods.
Found in the Israeli desert, hoary rock rose comprises compounds that are said to block the key stress receptor in the skin.
The ingredient is standardized in myricitrin, a known anti-anxiety active, naturally occurring flavonoid glycoside.
IBR-Chill was applied at a concentration of 1% on psychologically stressed subjects.
The ingredient reportedly reduced the appearance of wrinkles, improved skin elasticity and firmness, and reduced skin microcirculation, skin redness and the appearance of red spots, while improving the skin's capacity to mitigate heat and chemical stress-induced inflammation.