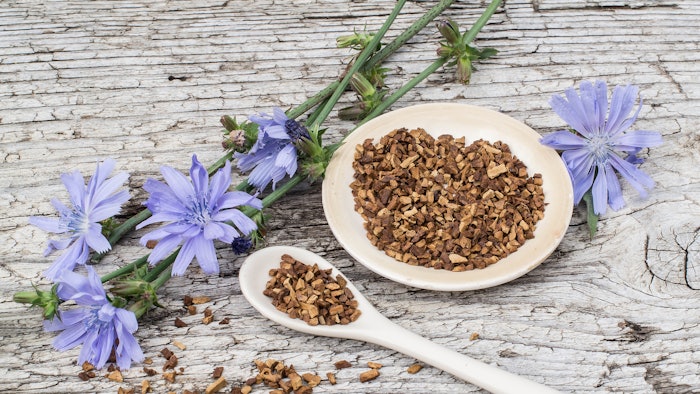 Ultra Chemical's PreBiulin AGA (INCI: Inulin) is a prebiotic clinically proven to help the microbiota return to its original state after UV exposure.
The ingredient is recommended for formulations in scalp care, skin and color cosmetics and offers barrier protection, hydration, youthful looking skin and more.
Related: Ultra Chemical Launches Bicomide, Battles Compromised Skin
Formulated with inulin extracted from chicory root, sun root and agave, the inulin acts as a prebiotic and only feeds select beneficial organisms, which provide food for others, thus supporting the microbiota.
According to Ultra Chemical, UV light can kill the microbiota in as little as 15 minutes, leaving skin exposed and unprotected to free radicals, fungi and bacteria. Studies were performed to understand preBIULIN AGA's role in being able to return the microbiota closer to its original state after disruption by UV.