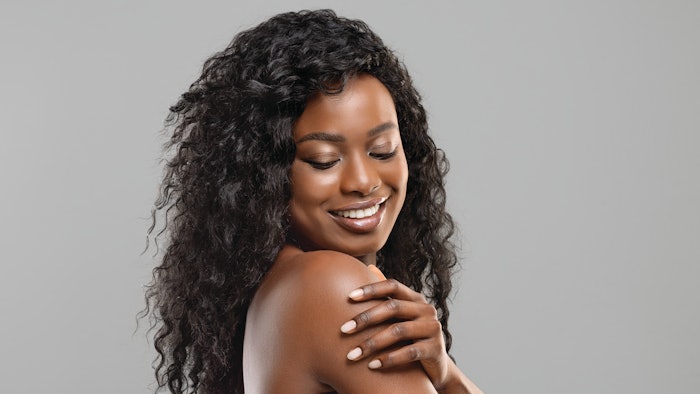 Skin and its microbiota are the body's primary barriers against external aggressions. Unfortunately, environmental stress can profoundly alter the skin's defense capacity, disrupting its homeostasis.1, 2 These stresses initiate the generation of high levels of oxidative species, rendering cells more prone to damage such as protein alterations and DNA breakage.3 Moreover, the skin's metabolic capacities are lowered, resulting in a decrease in collagen synthesis, while elements of the extracellular matrix are degraded more rapidly, resulting in a fragile skin structure. Taken together, signs of premature aging arise and skin appears less healthy.
During the last decade, studies have shown that skin microbiota are key players for the preservation of skin health. Indeed, these entities interact with the host immune system to limit pathogen proliferation and maintain cutaneous homeostasis.4, 5 However, the variety and size of these organism populations depend on the environment and are affected by its modifications.6 Therefore, to support the skin as it faces consequences of climate change, e.g., higher temperatures, dryness and UV radiation, cosmetic actives should protect, support and reinforce the skin's biological defenses while also protecting and reinforcing its microbiota shield.
To this end, the present work proposes a cosmetic solutiona to improve the skin's resilience against environmental stresses. The ingredient uses a biomimetic approach inspired by resurrection plants that grow in deserts and have developed capacities to resist harsh conditions such as drought and hot temperatures. In order to survive and protect themselves when water becomes scarce, the plants activate a defense mechanism that relies on the transcriptomic regulation of antioxidant capacities, DNA repair and protein protection. This activation is achieved by the production of high levels of protective sugars called RFOs (Raffinose Family Oligosaccharides), whose synthesis pathway starts with the molecule galactinol. Galactinol is found in other plants as well, and recent studies demonstrate it is involved in biological processes used by plants to overcome heat stress.7, 8
Taking inspiration from nature, the ingredient described herein was similarly designed to stimulate antioxidant mechanisms, repair DNA damage and optimize protein quality and functionality in both skin cells and skin microbiota. These effects were tested as described here...
Read the full version in the October edition of C&T magazine
References
Parrado, C., Mercado-Saenz, S., Perez-Davo, A., Gilaberte, Y., Gonzalez, S. and Juarranz, A. (2019). Environmental stressors on skin aging. Mechanistic insights. Frontiers in Pharmacology 10 759.
Llamas-Velasco, M. and García-Díez, A. (2010). Cambio climático y piel: Retos diagnósticos y terapéuticos (Climatic change and skin: Diagnostic and therapeutic challenges). Actas Dermo-sifiliograficas 101(5) 401-410.
Kammeyer, A. and Luiten, R.M. (2015). Oxidation events and skin aging. Aging Research Reviews 21 16-29.
Baldwin, H.E., Bhatia, N.D., Friedman, A., Eng, R.M. and Seite, S. (2017). The role of cutaneous microbiota harmony in maintaining a functional skin barrier. J Drugs in Dermatology 16(1) 12-18.
Prescott, S.L., Larcombe, D.L., ... Campbell, D.E., et al. (2017). The skin microbiome: Impact of modern environments on skin ecology, barrier integrity and systemic immune programming. The World Allergy Organization Journal 10(1) 29.
Ibid Ref 5
a Galactinol Advanced (INCI: Glycerin (and) Water (Aqua) (and) Saccharide Isomerate (and) Inositol (and) Sodium Phosphate) is a product of Clariant.