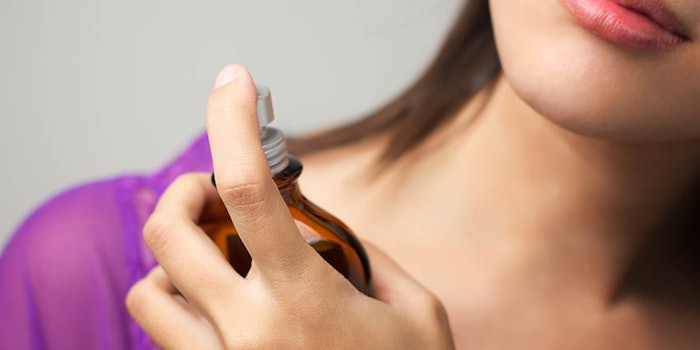 Vertellus has obtained an INCI listing for its ZeMac Solutions products, designed for use in cosmetics and personal care applications. ZeMac Solutions are water-based solutions of the company's ZeMac copolymer technology, engineered for use as high molecular weight surfactants and as size regulators in the microencapsulation of fragrances, specialty inks, pigments and phase-change materials (PCMs).
After tests by an independent laboratory resulted in no evident skin irritation, the results, along with other documents, were approved by the Personal Care Products Council. ZeMac Solutions are now identified with the INCI name: Water (aqua) (and) Ammonium Ethylene/MA Copolymer. This INCI listing opens opportunities for new applications of ZeMac Solutions in cosmetics and, more broadly, the personal care market.
Vertellus will showcase ZeMac during the 21st Microencapsulation Industrial Convention, to be held May 21-24, 2018, in Montreal; during the convention, global development manager for plastics Ashok Adur, Ph.D., will present a paper on "Use of ZeMac E400-based Solutions for Size Regulation of Microcapsules."
"The unique chemistry of the ZeMac copolymer technology and the high molecular weight of ZeMac E400 enables a polyionic effect," said Adur. "This makes it possible for microencapsulation formulators to obtain precise control of particle size distribution of these capsules, which is critical for applications in specialty inks and for permeation control in fragrances.
"Another benefit in many shell systems, such as melamine-formaldehyde, is [this material's] tougher shell, which allows formulators to down-gauge the shell. This enables higher payload of the encapsulant for higher efficiency in applications like phase-change materials, resulting in lower net cost."
Vertellus Personal Care will be located at booth P141 at in-cosmetics Global, held April 17-19, 2018 in Amsterdam; the team will also be at NYSCC Suppliers' Day, May 15-16, 2018 in New York City.