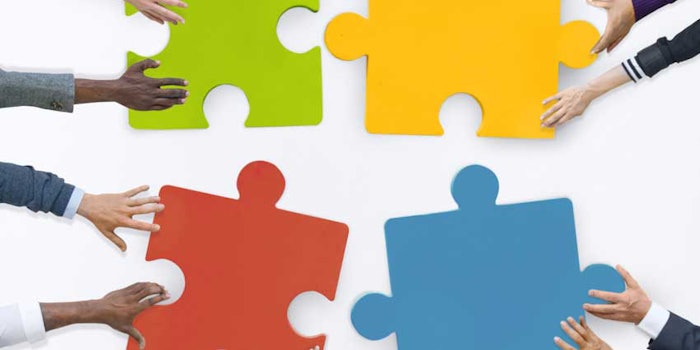 Throughout 2017, Cosmetics & Toiletries will feature an all-new "Supplier Roundtable" series to discuss solutions to formulating issues. This month, experts known for their mild cleansers and makeup removers were challenged with: How to formulate a skin-balancing makeup remover product. Following are their responses.
Divya Namjoshi, Technical & Marketing Specialist, Specialty & Personal Care Div., Ajinomoto North America Inc.
There are numerous trends and innovations penetrating the market every day, globally. By 2021, the global makeup market is expected to be worth about $75 billion. Makeup is a beautiful blend of pigments, waxes, oils and other excipients. Sometimes, these products can create an occlusive layer on the skin and damage the skin barrier function, causing several skin adversities. Moisturizing, mild, gentle makeup removers is what one should look out for, especially for daily makeup users. There is a large variety of makeup remover products, following being the four basic categories:
1) Anhydrous: Usually, consists of oils/esters. Ajinomoto's amino acid based emollient, Eldew SL-205 (INCI: Isopropyl Lauroyl Sarcosine) is an emollient with a light, non-greasy and velvety sensory feel. Its high polar nature helps remove makeup, sebum and oil buildup with ease. It is mild, gentle and non-comedogenic, making it suitable for sensitive skin and in leave-in systems.
2) Surfactant: Ajinomoto's amino acid based anionic surfactants are mild, gentle, sulfate free and eco-friendly:
Amisoft ECS-22W (INCI: Disodium Cocoyl Glutamate (and) Water (aqua)) is COSMOS certified Natural. It has a high skin conditioning property and is extremely mild.
Amilite GCK-12H (INCI: Potassium Cocoyl Glycinate (and) Potassium Cocoate (and) Water (aqua)) has a high foaming capacity even in presence of highly occlusive oils.
3) Emulsion: The oils/esters in the emulsion help remove makeup and provide emolliency, while the water-soluble humectants help moisturize the skin. Ajinomoto has a plethora of amino acid derived emollient series, Eldew and humectant series: Ajidew, Prodew and Aquadew.
4) Micellar solutions: The micelles help remove the makeup and other dirt on the skin, without causing dryness. Ajinomoto's Amisoft ECS-22W (INCI: Disodium Cocoyl Glutamate (and) Water (aqua)) helps form the micelles and also helps retain the skin moisture, while exhibiting excellent cleansing.
Choose Amino Acids. Be aminobeauty.
Tracey Ross, Research Scientist-Formulation Development, Vertellus
Formulating a skin-balanced makeup remover requires the proper combination of pH, ingredients and actives for a particular skin type. The pH of naturally balanced skin is slightly acidic, with an optimum pH of about 5.5.
Washing with soaps can increase skin alkalinity above balanced levels. It's best to use slightly acidic and/or soap-free products for removing makeup. Ingredients that deep cleanse and remove makeup can be formulated into creams, anhydrous balms, or water-based soap-free products.
When formulating, use non-comedogenic esters that complement solubilizers. They dissolve makeup, dirt and environmental residues by breaking down excess oil without stripping skin of necessary moisture and nutrients. Humectants are also suitable ingredients as these moisturizers carry constituents that draw water from the inner layer of the skin—the dermis—to the outer layers. When used in makeup removers, humectants also draw moisture from the environment into the skin. Finally, ingredients such as antioxidants, vitamins and peptides can counter visible signs of aging by delivering benefits after makeup removal. A makeup remover containing active ingredients for wrinkle reduction is a two-in-one remedy. For dry skin, balms can be an excellent alternative to hydrate and remove makeup in one step.
Vertellus offers Casmate DCA (INCI: Diisooctyl Adipate), a non-comedogenic ester and solubilizer to remove makeup and dirt. Vertellus also offers a semi-solid ester, Naturechem CR (INCI: Cetyl Ricinoleate), which liquefies on skin and can be used in a cream base or balm type makeup remover.
At recent tradeshows, Vertellus presented a humectant based makeup remover containing vitamin B3 and Freshstat (INCI: Cetylpyridinium Chloride (and) Propylene Glycol) as the sole preservative. A makeup remover balm currently under development contains several Vertellus products including: Castorlatum (INCI: Ricinus Communis (Castor) Seed Oil (and) Hydrogenated Castor Oil), Naturechem PGR (INCI: Propylene Glycol Rincinoleate), Castorwax MP 70 (INCI: Hydrogenated Castor Oil), Naturechem GHS (INCI: Glyceryl Hydroxystearate), Casmate DCA (INCI: Diisooctyl Adipate) and Naturechem CR (INCI: Cetyl Ricinoleate).
Beauty is an essential part of our daily routine. Whether it involves applying several layers of foundation or you prefer to keep things simple with just a little mascara and lip gloss, at the end of the day you have to get the makeup off. The skin renews itself while you are sleeping and when you leave makeup on, you prevent this vital process from occurring. Additionally, the removal of makeup before bedtime will prevent clogged pores, pimples and breakouts.
The key to developing a respectable makeup remover formulation is to find a balance between the efficacy of the product and not irritating your skin. The ingredients selected for this type of formulation are supposed to be strong enough to remove the makeup from your skin, eyes and lips. However, they should be mild and gentle so they do not cause any damage.
Biosil Basics Amphoterisil (INCI Name: Sodium C12-15 Alkoxypropyl Iminodipropionate (and) Laureth-12 Succinate (and) PEG-8 Dimethicone) is a unique complex, which combines an amphoteric surfactant system with a water-soluble silicone. This distinctive ingredient is a patented technology exclusive for Biosil Technologies, Inc. Biosil Basics Amphoterisil has properties to develop gentle systems for cleansing with conditioning attributes from the silicone portion of the complex. It provides a luxurious feel to the skin without causing dryness or flaking. Biosil Basics Amphoterisil can also be incorporated into systems for sensitive skin and for products designed for the eye area.
Amphoteric surfactant systems are generally great for gentle formulations that require mild cleansing. With low foam and rich lather properties, Biosil Basics Amphoterisil can be easily applied in makeup remover formulations, where mild surfactant and skin feel are key attributes.
Abhijit Bidaye, Applications Team Leader, Croda
Formulation plays a crucial role in the efficacy of the makeup remover. Following variables influence the performance of makeup remover efficiency.
Formulation type
Emulsion type
Oil type (based on polarity and chemistry)
Oil content
Amongst all the formulation types, 100% oil-based makeup removers are the most effective for cleansing efficacy, but are not always commercially viable. O/W emulsions with lower emulsifier concentration are most effective for makeup remover cleansing efficiency, which is delivered by optimum oil availability. Usually 17-20% oil phase is required for makeup remover efficacy. Non-polar to medium polar oils seem to be the most effective choice. Oil-free formulations are the least effective for makeup remover cleansing efficiency.
Croda offers a variety of technologies, which could contribute toward designing an efficient makeup remover.  Emulsifiers like Versaflex V-175 (INCI: Sucrose Palmitate (and) Glyceryl Stearate (and) Glyceryl Stearate Citrate (and) Sucrose (and) Mannan (and) Xanthan Gum) offer unique non-dripping rheology to the formulation, which can be effectively used in makeup remover wipes too. It also ensures optimum oil release to ensure efficient makeup removal.
Croda's portfolio consists of low to medium polarity emollients offers wide selection of oils, which could remove various makeup types efficiently, while at the same time improving product sensory. An example is Arlamol LST (INCI: PPG-3 Isostearyl Methyl Ether), a medium polarity oil, known for its light, silky texture as well effective makeup removal.
In addition to traditional oil based makeup removers, Croda has also developed advanced high performance microemulsion cleansers using Cithrol 10GTIS (INCI: PEG-20 Glyceryl Triisostearate). These systems are crystal clear, gentle to skin and easily rinsed, leaving no oily residue. Simultaneously, the systems are highly effective in removing long-wear and waterproof makeup, while leaving skin renewed, smooth and soft to the touch.
Audrey Maniere, Physical-Chemistry And Formulation Project Manager, IFF-Lucas Meyer Cosmetics
When formulating a makeup remover, the challenge is to protect the skin's delicate balance, while effectively removing makeup and impurities.
To remove impurities, surfactants are widely used, but can cause irritation and discomfort. Even if some mild surfactants can be less detergent, they lead inevitably to a drying effect and can damage the barrier function.
In this context, the addition of phospholipids based ingredients into makeup removers is a suitable and natural choice to provide skin protection and to decrease a sensation of irritation. Thanks to amphiphilic properties and a complete bio affinity with skin, phospholipids lead to a superfatting care without lowering the cleansing properties of a surfactant. Moreover, they can be added in various galenics used in makeup removers—such as foaming gels, micellar solutions or cleansing oils—depending on the phospholipids admixture selected.
Formulation example 1: Brume micellaire with Emulmetik 930 (INCI: Lecithin). The combination of a surfactant and a concentrated phosphatidylcholine admixture forms mild micelles, which are able to emulsify impurities, leaving soft and nourished skin.
Formulation example 2: Enchanted gel to milk with Amisol Trio (INCI: Phospholipids (and) Glycine Soja Oil (and) Glycolipids (and) Glycine Soja Sterols). This is a cleansing oil gel that melts on the skin and transforms into a milky emulsion in contact with water.
Formulation example 3: Rinse-off cleansing gel with Amisol Trio (INCI: Phospholipids (and) Glycine Soja Oil (and) Glycolipids (and) Glycine Soja Sterols). The bio-lipid complex Amisol Trio is proven, in a cleansing product, to respect skin balance by preserving sebum level and by leading to an anti-dehydrating effect. It counteracts the drying effect of water and detergents by reinforcing or recreating a protective film.
For further information, please refer to the Lucas Meyer Cosmetics website, www.lucasmeyercosmetics.com.
Future Supplier Roundtable Discussions
If you are a supplier and interested in participating in a future Roundtable discussion, contact Jennifer Novoseletsky at jnovoseletsky@allured.com for more information.
Keep an eye out for the next Supplier Roundtable in July 2017, on care and protect hand creams.