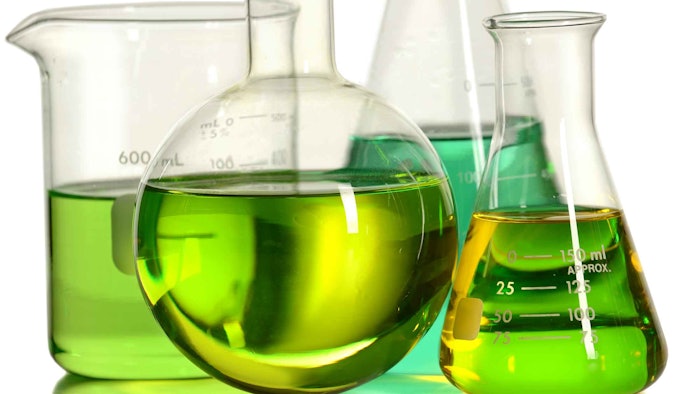 R. Gino Santa Maria
Nippon Fine Chemicals recently highlighted its sustainable ingredients series of functional esters, oils, liposome precursors and more, as well as COSMOS and Ecocert compliant products.
Plandool
The Plandool series consists of functional esters in paste form to create clean beauty products. Plandool PM (INCI: Phytosteryl Macadamiate), for example, acts as a humectant and conditioning agent. It is a non-GMO, plant-derived sterol-type ester that according to the company, ameliorates rough skin and imparts anti-inflammatory properties. 
Additional benefits include:
Provides excellent moisture, high refractive index and gloss with high water holding capacity;

Forms intercellular lamellar structure-like liquid crystals;

Has melting point close to body temperature and offers excellent spreadability and touch; and

It reduces TEWL and improves skin barrier function.
Other ingredients in the series include Plandool-G (INCI: bis-Behenyl/Isostearyl/Phytosteryl Dimer Dilinoleyl Dimer Dilinoleate) and Plandool-H (INCI: Phytosteryl/Isostearyl/Cetyl/Stearyl/Behenyl Dimer Dilinoleate).
Lusplan
Lusplan is a series of 100% plant derived, non-GMO liquid functional oils that provide high shine and gloss, excellent adhesion and high moisture retention. The range includes Lusplan DD-DA5 and DD-DA7 (INCIs: Dimer Dilinoleyl Dimer Dilinoleate) and SR-DM4 (INCI: Dimer Dilinoleyl Dimer Dilinoleate (and) Caprylic/Capric Triglyceride).
Lusplan DD-DA5 is a viscous polymer ester for makeup and hair care products; DD-DA7 acts the same but has higher molecular weight, viscosity and adhesiveness. SR-DM-4 is suitable for hair care, hair styling agents, makeup and cleansing agents, among other applications.
Neosolue
Original sustainable materials developed by Nippon include Neosolue AquaS (INCI: Glycerin (and) Polyglyceryl-10 Eicosanedioate/Tetradecanedioate) and DiSM (INCI: Diisostearyl Malate).
Neosolue AquaS  is an RSPO(MB) certified high-naturality, PEG-free water-soluble ester. It reduces the greasiness of glycerin, polysaccharide thickener and vitamin C derivatives. It also imparts moisture retention, provides high barrier function and improves cooling sensations. It has low viscosity to maintain transparency in water.
Neosolue DiSM is a high naturality, low viscosity liquid ester oil with plant-derived methyl branch-type isostearyl alcohol. It provides high water-holding capacity and dissolving ability.
Phytopresome
Phytopresome is a series of liposome precursor offering a comfortable texture on the skin. They easily disperse low-solubility oils such as ceramides in aqueous formulations. Products include Phytopresome Cera-36 (INCI: Hydrogenated Lecithin (and) Phytosterols (and) Ceramide NP (and) Ceramide AP) and SB (INCI: Hydrogenated Lecithin (and) Phytosterols (and) Butylene Glycol).
PrimeLipid
The PrimeLipid series, currently comprising only PrimeLipid PI (INCI: Hydrogenated Lecithin (and) Lecithin (and) Phytosterols (and) Tocopherol), includes a complex of phosphatidylinositol-rich phospholipids having multifunctional effects such as moisturizing, enhancing hyaluronic acid production, skin brightening, anti-oxidation and more.
COSMOS and Ecocert Compliant
Finally, the company presents COSMOS and Ecocert compliant products including Inulin SC (INCI: Inulin) and Tremoist-TP (INCI: Tremella Fuciformis Polysaccharide or Tremella Fuciformis (Mushroom) extract).
Inulin SC is a 100% plant-derived (sugarcane) polysaccharide. It provides moisture, reduces sticky/greasy sensory properties, improves texture without changing viscosity, creates dense bubbles and increases volume.
Tremoist-TP acts as an antioxidant and moisturizing agent. It is an acidic hetero-polysaccharide extracted from the edible fruit bodies of the Silver Ear mushroom. It is chemically and physically similar to hyaluronic acid.