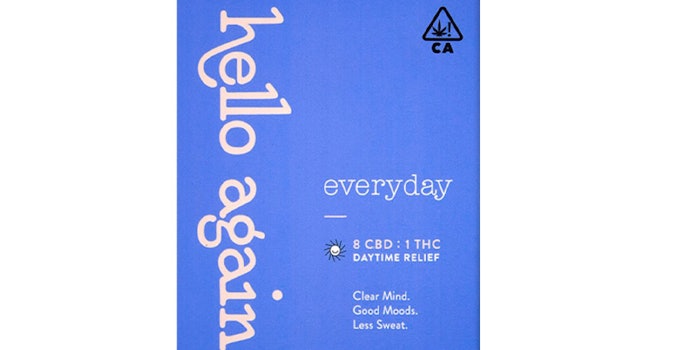 Hello Again is a THC and CBD vaginal suppository for menopausal women launched by two Los Angeles women, Carrie Mapes and Patty Pappas. 
Previously: Active Line by Summer's Eve
The vagitories contain natural ingredients with proven benefits like green tea extract, aiming to relieve symptoms like hot flashes, brain fog, interrupted sleep, pain and more.
Hello Again is available in two varieties, Everyday (16 mg CBD, 2 mg THC) and Sleep (5 mg CBD, 20 mg THC). They are both sold in packs of eight for $54.
Key ingredients include: Apple cider vinegar, avocado oil, cocoa butter, green tea extract, rosemary extract, vitamin E, lavender, Roman chamomile