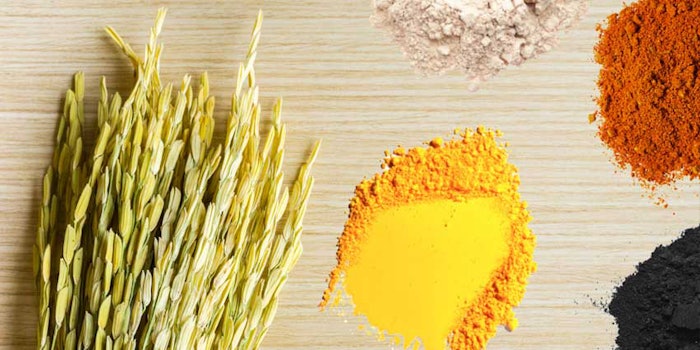 At in-cosmetics North America's Innovation Zone, Sensient Cosmetic Technologies will be featuring PHY, a patented technology to create light and fluid O/W formulations with color development.
PHY surface treatment allows pigments to disperse in water, without the use of grinding or milling equipment.
"We have found a way to extract phytic acid for rice bran and coat pigment with it," said Sebastien Massard, marketing manager - North America, Sensient Cosmetic Technologies. "Phytic acid is an excellent hydrophobic wetting agent for pigments which improves their dispersion in water. When coated onto pigments directly, the effect is multiplied and pigments are very easily incorporated into the formulation."
PHY pigments are natural, which helps pigment mixing in water and leads to limited viscosity buildup. These pigments were designed to be added to dispersions by consumers after the emulsion step, which helps make shade adjustment easier.
"We've received an overwhelmingly positive response and we have had our first commercial success in less than six months, which is really fast for color developments," said Massard. "We're already seeing the major brands move very quickly into coding these pigments for their future formulation."