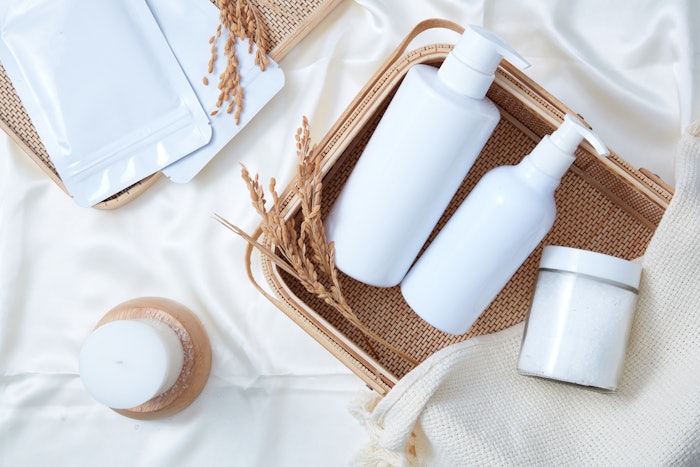 Photo Credit: Nu
During in-cosmetics Asia 2023, Nov. 7-9, Ashland is showcasing a solution line, including skin care, hair and scalp care, oral care and microbial protection, for initiating 2024 personal care trends.
Ingredients to be featured by the company include Sclareance, Saffragyl, Gantrez, Phyteq and Softhance, among others. 
The company will also feature Perfectyl biofunctional (INCI: Not Provided), a chamomile extract developed using zeta fraction technology, driven by Artificial Intelligence (A.I.) and inspired by new aesthetic techniques for relaxing facial lines without the need for injections.
Related: Emollients Lead Personal Care Ingredients to $14.9 B by 2027
Perfectyl biofunctional targets multiple flaws induced by external and lifestyle stresses, such as post-inflammatory-hyperpigmentation and sebum overproduction, per the company. The ingredient is a multi-ethnic solution to help all complexions get clearer and more uniform and is excellent for multi-benefit products, both anti-aging and anti-flaws, which constitutes a current growing need for women with blemish-prone skin and first signs of aging, per the company.
Justine Cotton, global marketing, biofunctionals, Ashland, commented: "Inspired by these new aesthetic practices used by Gen Z and Millennials to achieve a perfect skin, Ashland has developed Perfectyl biofunctional to help smooth fine lines, refine enlarged pores, clarify imperfections and uneven skin, specifically pigment spots."