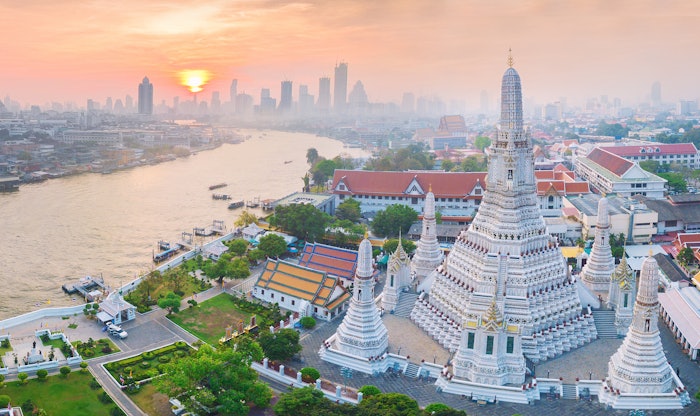 Photo Credit: nukul2533
in-cosmetics Asia 2023 will take place from Nov. 7-9 at the Bangkok International Trade & Exhibition Centre (BITEC), in Bangkok, Thailand. The event will showcase the latest emerging trends in the Asia Pacific region (APAC).
This year the event will welcome over 500 exhibitors and an estimated 12,000 attendees. It is expected to place an emphasis on the key factors driving industry change; sustainability, conscious beauty and hair care, alongside initiatives that encompass the growing influence that indie brands and the Indian market are having on the global market.
Attendees will engage in the Spotlight On product showcase, designed to help companies and suppliers tackle sustainability challenges, from uncertainties around incorporating certain ingredients and best practice, to efficacy and marketing challenges.
Related: Can AI Make Beauty More Inclusive?
Hair care will also be a key focus. Scalp care and follicle care will be honed in on in the Spotlight On product showcase, Love is in the Hair, offering visitors the opportunity to enhance their hair care projects and learn more about the issues and opportunities within the sector.
Following the 2022 event, where India's essential oils and fragrances were highly sought after by visitors, the 2023 edition will be presenting an India Country Focus program to cater to India-specific interests and needs, provide unrivaled insights into Indian consumer trends and allow visitors to delve into the country's flourishing market.
in-cos Asia continues to recognize Indie brands for offering a fresh perspective on trends and consumer preferences. The Indie Trail will help visitors identify exhibitors that can fulfil small ingredient orders.
Sarah Gibson, exhibition director at in-cosmetics Asia, commented: "For each event we strive to ensure visitors are brought to the forefront of the cutting-edge themes, trends, and innovations that are shaping the direction of the ever-evolving industry. Extensive market analysis and research is undertaken to determine each show program, and as such, the beauty trends in the Asia Pacific region; sustainability, innovation, and the growing influence of indie brands and the Indian market; have formed the foundation of which this year's event is built upon. We look forward to welcoming the supply chain to Bangkok for yet another landmark event."