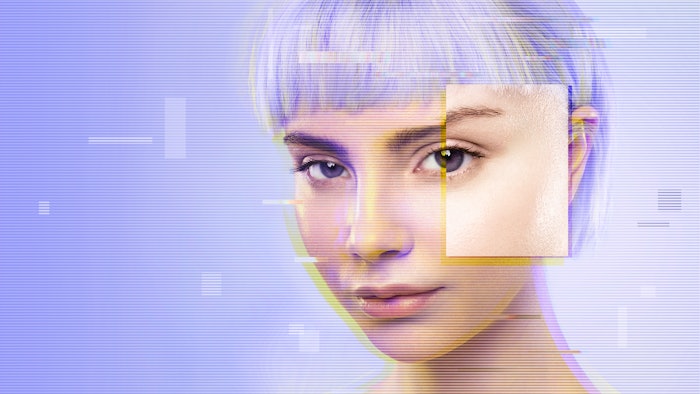 Lubrizol Life Science Beauty has expanded its peptide range with Uplevity e-Lift peptide (INCI: Water (Aqua) (and) Tetrapeptide-1 (and) Caprylyl Glycol) for skin care and anti-aging applications.
Following the phygital trend, the sustainable tetrapeptide is inspired by microcurrent devices and mimics the benefits of electrical stimulation on the skin for an upper face lifted appearance and reduced visibility of wrinkles, per the company. 
Related: Lubrizol Life Science Beauty Announces Carbopol SC-800 Polymer
In vitro, the ingredient showed increased collagen contraction and improved mitochondrial function, resulting in firmer skin and better muscle tone, similar to microcurrent stimulation, per the company.
One month of treatment with the active ingredient on volunteers achieved a microcurrent-like upper face lifted appearance via a "triorbital" skin lift (supraorbital eyebrow and eyelid lift, orbital crow's feet lift and infraorbital upper cheek lift), per the company.
Volunteers also presented a minimized appearance of wrinkles and a 13.1% reduction in wrinkle length in seven days, comparable to a commercial microcurrent device.