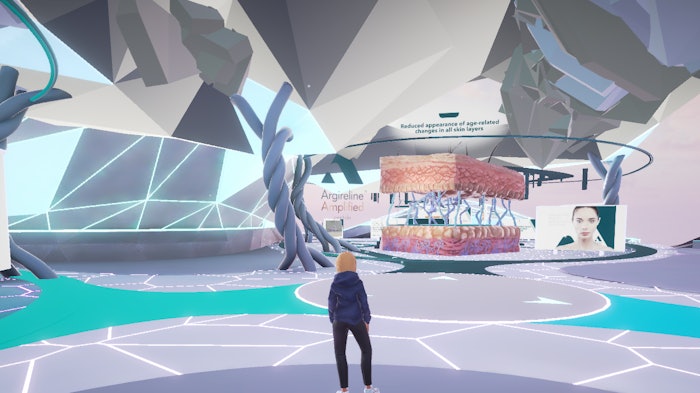 Lubrizol Life Science (LLS) is stepping into virtual reality with the introduction of Argireline peptide verse, a metaverse experience of the Argireline peptide line.
Related: LLS Beauty Announces Results of Data for Actizyme Advanced Botanical Ingredient
Argireline peptide verse offers an interactive and experience that showcases Argireline peptides, such as: 
Argireline peptide solution NP (INCI: Water (Aqua), Acetyl Hexapeptide-8, Phenoxyethanol, Potassium Sorbate) — A solution for first-to-appear wrinkles, able to reduce wrinkle appearance in seven days with the ability to mimic botulinum toxin injections, per LLS.
Argireline Amplified peptide solution (INCI: Water (Aqua), Acetyl Hexapeptide-8, Sodium Benzoate) — A naturally derived peptide that has shown antiaging activity by reducing the appearance of age related changes in all skin layers, per LLS.
In the Argireline peptide verse digital world, guests can create avatars and explore an environment inspired by the structure of skin. There is also an arena for large groups to meet and view videos.