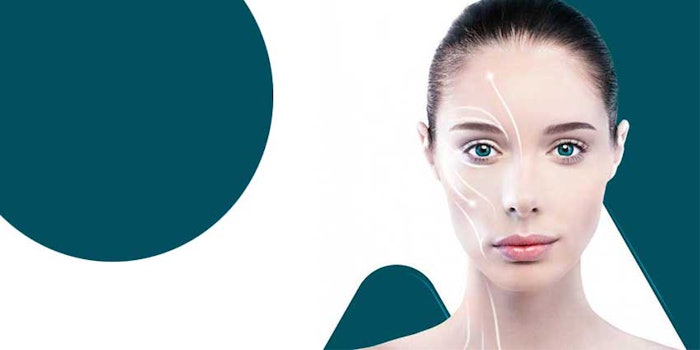 Lipotec Active Ingredients has released an "all-in-one" peptide for anti-aging, Argireline Amplified (INCI: Water (Aqua) (and) Acetyl Hexapeptide-8 (and) Sodium Benzoate), an evolution of Argireline 
peptide

(INCI: Water (Aqua) (and) Acetyl Hexapeptide-8 (and) Caprylyl Glycol). Specifically, this new peptide targets expression wrinkles with activity toward post-expression relaxation and other anti-aging effects.

Related: Matmarine Minimizes Oil in Men's Skin

According to Lipotec, this ingredient is designed and produced according to the principles of green chemistry. As an evolved form of Argireline, the Amplified version helps target expression wrinkles with higher activity and for relaxed effects on the skin; it is also a multifunctional ingredient that visibly transforms tired, dull, aging skin into a glowing and youthful complexion.

Argireline Amplified exemplified improved efficacy results than its precursor in attenuating expression wrinkles. In a studyby Lipotec, the muscle activity was evaluated in vitro in 3D bioprinted muscle models in collaboration with a team of experts.

The ingredient showed expanded functionality to all levels of the skin, improving age-associated changes in all skin layers for a higher quality of radiance or facial volume. As reported, the ingredient was noted to have skin appear much more youthful within five days with 5% of Argireline Amplified.

Other benefits noted were decreased skin roughness, fine lines visibly minimized, better skin isotropy, lower skin fatigue, improved firmness and elasticity and a lifting effect on the skin.

The multifunctionality and efficacy of Argireline Amplified peptide address the main demand behind minimalist beauty—fewer but harder-working products to shrink the daily beauty routine while making it more sustainable.

For more information, contact Lipotec Active Ingredients.