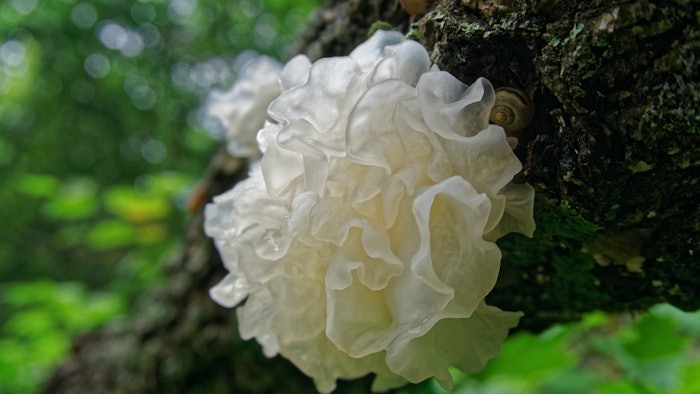 Integrity Ingredients has announced the launch of IntegriMoist Silver Ear Mushroom Powder Extract (INCI: Not Provided) for skin care, derived from the Tremella Fuciformis Sporocarp, adding to the company's line of mushroom derived ingredients.
The silver ear mushroom has been cherished in Asian cultures for centuries due to its hydrating and rejuvenating properties. 
Related: Integrity Ingredients Corp. x Bio Genetic Technology Distribution Partnership
The ingredient offers many nutrients, including amino acids, vitamins, minerals and polysaccharides. Its main ingredient, glucuronic acid, is naturally derived and known for its ability to bind moisture to the skin for hydration. This extract plumps fine lines and wrinkles and enhances skin elasticity leaving the skin smooth and supple with a nice texture.
The ingredient also offers strong antioxidant properties, protecting the skin from free radical damage and premature aging. Its natural anti-inflammatory effects soothe and calm the skin, allowing it to be formulated for acne-prone and sensitive skin types.