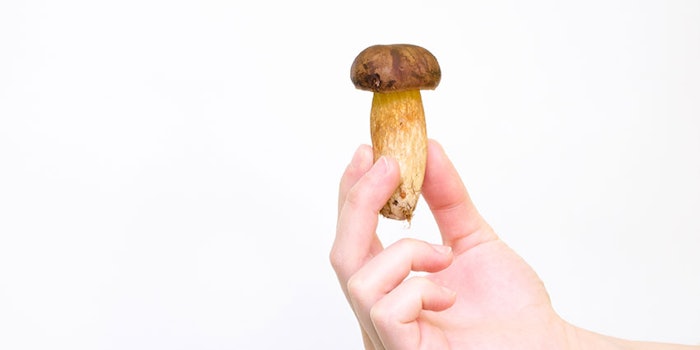 Mushrooms are having a moment. In the self care-driven climate of today's personal care industry, certain ingredients have proven popular with consumers in order to tie holistic concepts into their skin, hair and body care routines. Enter: mushrooms.
Wellness comprises a lifestyle of caring for one's beauty as well as mind, health and fitness overall; a balanced and healthy diet is a large part of this for many consumers. As a popular natural food and personal care ingredient, mushrooms straddle the line between the two—providing benefits on both fronts.
They also play into protective skin care—i.e., products that provide environmental defense. Antioxidative mushrooms can help combat oxidative stress for consumers concerned about the effects of air pollution and other stressors.
Continue reading for exclusive insights on how to formulate with these multifunctional ingredients, in addition to a selection of ingredients and finished products on today's market that put mushrooms in the starring role.
Functional Fungi
Anti-aging, hydrating, film-forming and barrier protection are just a few of the claimed benefits of the following mushroom-derived ingredient options:  
Bio-Botanica's Reishi Extract—Provides anti-aging and -inflammatory properties to skin and body care to care for dry and damaged skin. (INCI: Ganoderma Lucidum (Mushroom) Extract)
Crodarom's White Truffle—A water-soluble active with hydrating and repairing properties, derived from white truffle. (INCI: Water (aqua) (and) Glycerin (and) Tuber Aestivum Extract)
MMP Inc.'s Vegeluron Gel—Provides film-forming and moisturizing properties to protect skin from pollution-induced oxidation. (INCI: Water (aqua) (and) Propanediol (and) Tremella Fuciformis (Mushroom) Extract)
Applechem's Phytocare-HA CG 1M—A hydrating, film-forming and antioxidative active for anti-aging and anti-pollution formulations, with a background in Chinese history. (INCI: Tremella Fuciformis Sporocarp (Silver Ear Mushroom) Extract)
Rahn's Defensil Soft—Uses Northern truffle to provide anti-aging effects, including the prevention of barrier damage and reducing skin irritation. (INCI: Propanediol (and) Albatrellus Ovinus Extract (and) Citric Acid)
Market Finds
Mushroom ingredients shine in prestige and mass market finished products, including:
Holistic Formulating
To learn more about the benefits and formulating considerations of these fungi-filled formulations, Cosmetics & Toiletries spoke with Gabriel Balestra, owner of Skin&Co Roma, an Italian-beauty brand that utilizes truffles in their skin care products.
Cosmetics & Toiletries (CT): Physiologically speaking, how do mushrooms, truffles and similar ingredients affect skin?
Gabriel Balestra (GB): With the growing trend of including mushrooms and fungi-based ingredients in personal care formulations, the physiological effects on skin vary by ingredients and synergy in formulations. With Skin&Co Roma's Black Winter Truffle-based skin care, Truffle Therapy, the focus is on skin health—reversing physiological signs of damage, such as wrinkles, fine lines, and lackluster and dry skin due to external and environmental aggressors (i.e., pollution, free radical damage, etc.).
CT: Why do you believe these ingredients are currently trending?
GB: With the rise in a more holistic and natural approach to skin care and treating skin conditions, we have seen similar parallels in holistic food and dietary supplement trends with the inclusion of mushrooms, truffles and various fungi that tout powerful multifunctional benefits. People are more cognizant of the ingredients they are ingesting and absorbing, therefore have an expectation that certain ingredients will have a positive effect on their general wellness—both internally and externally.
CT: Are there any technical considerations when formulating with mushroom ingredients?
GB: Technical considerations to take when formulating with mushroom ingredients depend on the desired application of the chosen ingredient; if there are additional active ingredients; and the synergy between these ingredients.
If the property of a mushroom ingredient is anti-aging, make sure the ingredient performs as desired and any additional active ingredients either support and enhance the anti-aging function of the mushroom ingredient, or [have] properties that work [in] parallel and concurrently with the mushroom ingredients to achieve a global skin care effect—such as radiance or rejuvenation. Another consideration when formulating with mushroom ingredients is to preserve [their] efficacy when refining the raw materials to make the ingredient more "palatable" for consumer use.
CT: How do mushroom ingredients interact with others within a formulation?
GB: Oftentimes, mushroom ingredients are featured as the key ingredient in a formula which broadens the possibilities for application in a skin care formulation and how it functions with other ingredients.
One possibility is to encapsulate the mushroom ingredient in a carrier ingredient, due to the fresh and seasonal availability of certain mushroom species; that way, the ingredients act as a vehicle to drive penetration into skin for increased and optimal absorption, while "time-releasing" the benefits and effects of the active ingredient for better results with topical use.
Conclusions
Though there are several varieties of mushrooms and similar ingredients used in personal care with properties in their own right, the uptick in popularity of these ingredients stems from the meeting of the natural and wellness movements. Look out for them in anti-pollution and hydrating formulations, but also in supplements and other applications borrowed from the food industry for the goal of overall wellness.