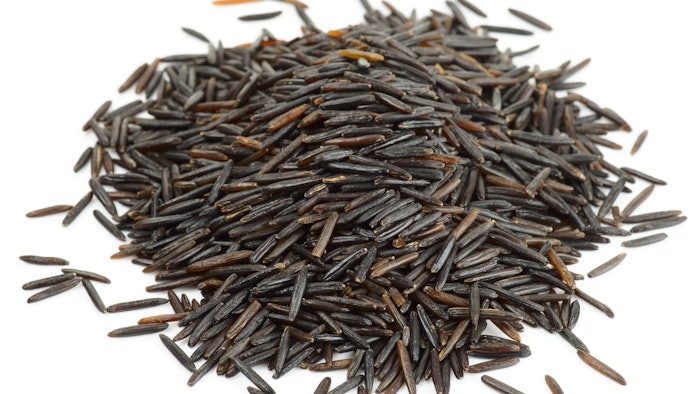 During in-cosmetics Global, Kumar Organic Products debuted three ingredients derived from nature: bakuchiol, and both black rice and onion bulb ferment filtrates. The company also highlighted its KOPTBC (INCI: Triethyl Citrate (and) Caprylyl Glycol (and) Benzoic Acid) preservative blend.
See related: Bioferments in Beauty; Infusing Antioxidant and Microbiome Benefits into Skin
Bakuchiol
Kopuchiol (INCI: Bakuchiol) is a vegan skin care ingredient derived from the leaves and seeds of the Psoralea corylifolia  (Babchi) plant, which is commonly used in ayurveda, traditional Chinese medicine and the Siddha system. According to the company, this ingredient is a meroterpene that possesses antioxidant, anti-inflammatory and antibacterial properties.
Bakuchiol is said to be a gentler alternative to retinol with many of the same benefits—improving signs of photo-aging such as wrinkles and hyperpigmentation—but with better skin tolerance. Incorporated into a skin cream, the ingredient reportedly restores radiance and bounce in skin, firming and smoothing it while reducing the appearance of deep wrinkles.
See archived: Cerebral Beauty; Emotions and Aging, and Ayurvedic Analysis
Black Rice Ferment Filtrate
Kopryza (INCI: Bacillus/Rice Ferment Filtrate) is based on the water that remains after soaking or boiling rice. According to the company, this water is rich in minerals and vitamins, e.g., amino acids and vitamin B6, which can benefit the hair and skin by increasing shine, enhancing softness, strengthening hair and imparting protective properties.
Rice also reportedly contains ferulic acid, a powerful antioxidant, and allantoins, providing anti-inflammatory properties. And the starch in rice water is said to soothe skin conditions such as eczema. Black rice, in particular, has been found to possess high levels of carotenoids such as β-carotene, lutein and phenolics.
Fermentation magnifies the benefits of the rice water, Kumar Organic Products explains, producing additional nutrients such as niacin and biotin. These ingredients are notably used in hair growth supplements. Keratin and inositol also are present, which penetrate the hair shaft to provide repair effects and lasting protection.
According to the company, when formulated into a 2-in-1 conditioning shampoo, the ingredient cleanses the hair by removing dead cells and sebum from the scalp. It also conditions hair and imparts detangling benefits.
Onion Bulb Ferment Filtrate Blend
Finally, Kopalleum (INCI: Saccharomyces/Coconut Oil/Onion Bulb Ferment Lysate Filtrate Oil) is an ingredient derived from onion bulb. According to the company, onion is a surprisingly rich source of skin-friendly acids and compounds, especially in its outer layers; for example, antioxidants such as vitamin C and quercetin. Onion also contains sulfur, a known antimicrobial, and nutrients including selenium.
The antioxidant properties of onion are said to fight inflammation by defending against free radicals and inducing healing. One study, published in the Journal of Drug Delivery and Therapeutics, also identified onion's ability to improve hair growth thanks to this anti-inflammatory benefit plus antimicrobial properties.
Formulated into a Miracle Hair Oil, the ingredient was found to nourish hair and promote strength and growth while maintaining the pH level of the scalp and reducing hair fall. In a No-Scar Lotion, it improved the color and size of scars, helping them to appear softer, smoother and smaller, and making them less visible.
in-cosmetics Trends
"in-cosmetics Global 2022 was focused on innovation, be it in functional, active, green or sensorial ingredients," Vinay Kumar Singh, head of formulation for Kumar Organic Products, observed. "... What drew [the] attention of visitors were innovative molecules, natural actives, bioferments and ingredients that had proven significant environmental or social [impact] in the area of sustainability."
He noted that zero waste manufacturing, "non-toxic" and fully biodegradable solutions were relevant for conscious consumers. "Sustainability claims in beauty products remain at the top of agenda of customers," he added.