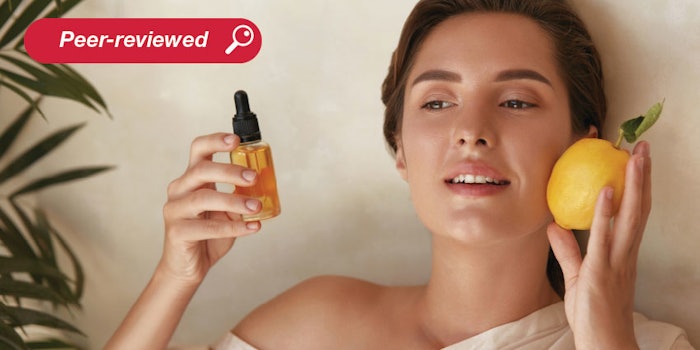 Read the full article in the January 2022 digital edition. . .
The virtues of fermentation within the human body are ancient knowledge and have become well-known, as fermented foods such as kombucha, kimchi and kefir have grown in popularity and demonstrate benefits1, 2 to intestinal flora for general human well-being and health. The cosmetics industry looks to fermentation, too, to derive innovative ingredients whose sustainable sourcing will no doubt support the future direction of the market. In fact, the global market for fermentation chemicals overall is expected to reach $78.2 billion by 2025, rising at a CAGR of 5.5% between 2019 and 2025.3
Bioferments are obtained via enzymatic actions, typically by bacteria and yeast, that break large, complex molecules into smaller, simpler ones. These materials are more readily absorbed by the skin, increasing their bioavailability, and have a greater affinity to hair, improving their efficacy. The current article reviews various bioferments and their benefits for skin and hair care applications.
Bioferments and Benefits
Bioferments can be categories in various ways.4 By ingredient type, they include amino acids, organic acids, industrial enzymes, antibiotics, polymers, vitamins and biogas. These are provided in dry and liquid forms. On the basis of process, bioferments can be characterized by batch, continuous, aerobic and/or anaerobic fermentation. The fermented ingredients market also has been segmented by application, including food and beverage, feed, pharmaceutical, paper, biofuel, textile and leather, and personal care. Ferments such as probiotics, enzymes, bacteria or yeast have been used in cosmetics and personal care for years.2
. . .Read more in the January 2022 digital edition. . .
References
Gilmartin, C. (2020). Fermented Foods: A Practical Guide. Crowood Press Ltd. Available at https://b-ok.asia/book/6102562/c6ccc6
Garner, B. (Accessed 2021, Dec 6). Focus on: Fermented ingredients (ferments, yeasts, probiotics). Available at https://btyaly.com/focus-on/fermented-ingredients-ferments-yeasts-probiotics
ReportLinker (2019, Nov 6). The global fermentation chemicals market size is expected to reach $78.2 billion by 2025, rising at a market growth of 5.5% during the forecast period (2019-2025). Available at https://www.globenewswire.com/en/news-release/2019/11/06/1942090/0/en/The-Global-Fermentation-Chemicals-Market-size-is-expected-to-reach-78-2-billion-by-2025-rising-at-a-market-growth-of-5-5-CAGR-during-the-forecast-period-2019-2025.html
MarketsandMarkets (Accessed 2021, Dec 6). Fermented ingredients market by type (amino acid, organic acids, biogas, polymers, vitamins, industrial enzymes), application (food and beverages, feed, pharmaceuticals, paper), form (dry and liquid) and region - Global forecast to 2022. Available at https://www.marketsandmarkets.com/Market-Reports/fermented-ingredient-market-87354114.html