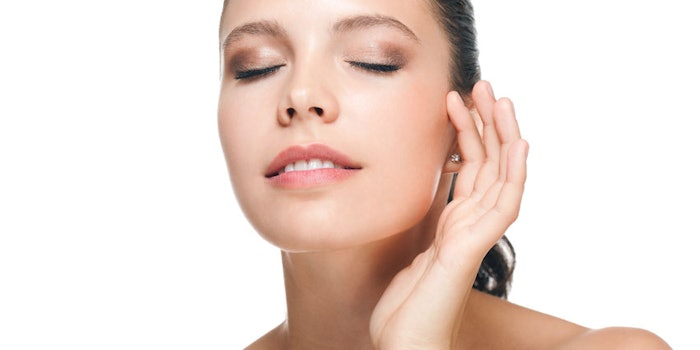 To counteract irritation in sensitive skin, Evonik has enhanced its existing liposomal delivery system to transport natural calendula and licorice extracts deeply, to impart soothing effects in skin. Studies indicate the Rovisome Sensitive NG (INCI: Not Provided) product also mitigated irritation-related markers after exposure to insult such as UV.
According to the company, sensitive skin is of growing consumer interest. In Japan, for example, 56% of women report having it. Environmental factors, increased stress and even exposure to some cosmetic ingredients have increased both the awareness and incidence of skin irritation. As such, consumers are seeking solutions to safeguard skin.
Rovisome Sensitive NG, as noted, delivers skin-soothing actives deeply into skin. In vivo studies also demonstrated it reduces skin redness when used with the common skin irritant retinol. As such, the product offers formulators a new approach to sensitive skin outcomes while using traditional formulation systems. The China-compliant liposomal carrier offers an advanced platform for enhancing the efficacy and bioavailability of active ingredients.
"Rovisome Sensitive NG is an ideal choice for formulators seeking to achieve sensitive skin targets," said Yilei Fu, global marketing manager for active ingredients at Evonik. "Not only can it reduce the visible and non-visible signs of skin irritation on its own, but its efficacy at reducing irritation caused by hero ingredients like retinol means that brands can consider expanding existing product lines to meet sensitive skin needs with minimal reformulating effort."
For more information, contact the company or visit them at booth #412 during the California Suppliers' Day.