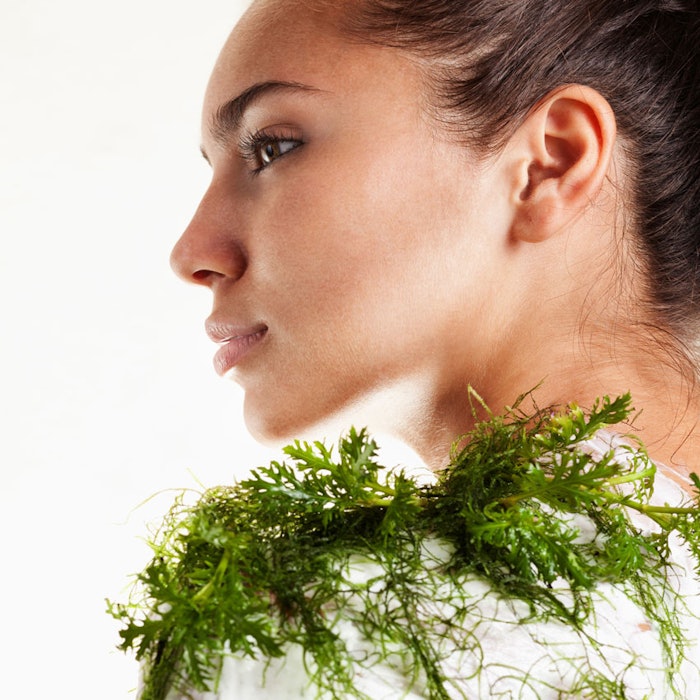 Ingredient maker Marinova is no newcomer to marine sources for cosmetic ingredients. But specialty chemicals expert Innospec is, which is why the two partnered toward the development of brown seaweed-derived fucoidan ingredients.
The range includes Luminact Brite (INCI: Not Provided), a clinically proven skin-brightening active that increases radiance and reduces pigmentation, and Luminact Reverse (INCI: Not Provided), which provides soothing, protecting and anti-aging properties following UV exposure. Innospec will promote these products during in-cosmetics North America and other global events in coming months.
Phil Matena, global vice president of business development of Innospec, explained the arrangement. "This partnership expands Innospec's position in the skin care and sun care segments of the personal care market, enabling us to bring further value to our customers in those segments."
Taking Action
Fucoidan is a bioactive polysaccharide that occurs naturally in brown seaweed. It functions to protect the plant from UV damage and water-borne pathogens. In skin care, it can impart similar benefits and more; including increasing skin elasticity, for anti-aging effects.
Fucoidan from the brown macroalgae Undaria pinnatifida, in particular, is a sulfated, fucose-rich polymer. In the human body, fucoidan interacts in acute and chronic inflammation via the selectin blockade, enzyme inhibition and complement cascade inhibition. Its capacity as an immuno-modulatory agent also has been established.
Loving the Label
Luminact fucoidan ingredients are COSMOS organic certified with non-GMO, kosher and halal accreditations and global regulatory acceptance. According to Innospec, they are the only certified organic fucoidan for cosmetics.
These credentials bode well for both ingredients, and partners, in a global market where the demand for organic cosmetic ingredients is on the rise, in light of consumer health consciousness. Indeed, in the United States, the organic cosmetic ingredients market accounted for more than 30% of the global share in 2015.
Moving forward, Asia-Pacific is expected to witness notable growth through 2023, owing to increased standards of living and demand for natural cosmetic products in China, Japan and India.