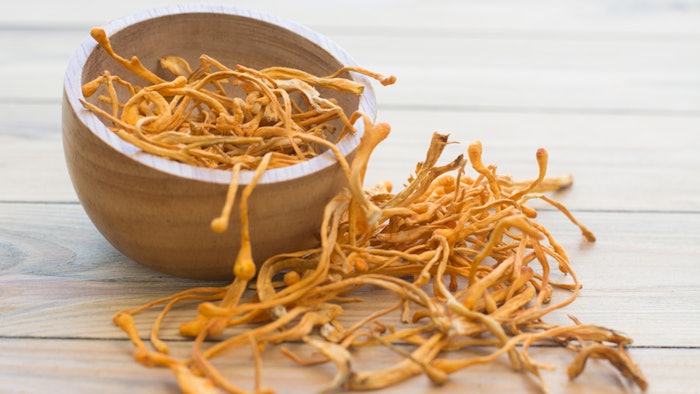 At the SCC 76th Annual Meeting, Bloomage Biotech showcased Hyanutra-RH Hair Nourishing Shield (INCI: Not Provided), a moisturizing hair conditioner ingredient; BioBloom Microecobeauty ME-1/ME-2, a postbiotic for scalp care; and Bioyouth-FCM Cordyceps Militaris Ferment Filtrate (INCI: Not Provided), an anti-aging skin care ingredient.  See below for the company's hair innovation SCC76 poster.
Related: 2022 PCHi Fountain Awards Winners Announced
The ingredients have the following reported properties and effects:
Hyanutra-RH Hair Nourishing Shield
This hair moisturizing conditioner is made from hyaluronic acid (HA) with different molecular weights and brown rice ferment filtrate. Suitable for damaged hair, it uses a water-locking repair system to permeate and distribute active ingredients in the hair. It strengthens the chemical bonds and keratin consolidation, making the hair shiny, smooth and strong from the root, according to Bloomage Biotech.
Bloomage Biotech published two articles in conjunction with the Cosmetic Innovation Center of Jiangnan University exploring the multiple hair care effects and mechanisms of different types of hyaluronic acid, which contributed to the development of this ingredient, according to the company.
Biobloom Microecobeauty ME-1/ME-2
Originating from a unique probiotic fermentation technology, ME-1 is rich in various amino acids, polysaccharides, proteins and other biologically active substances. Bloomage Biotech found that ME-1 can effectively inhibit the growth of harmful bacteria and balance the secretion of oil, thus providing a healthy microenvironment for the scalp.
ME-2 can significantly increase the secretion of Nrf2, activate antioxidant pathways and reduce scalp oxidative stress, Bloomage Biotech resports, thereby improving premature hair loss, dandruff, dermatitis and other adverse effects caused by oxidative stress.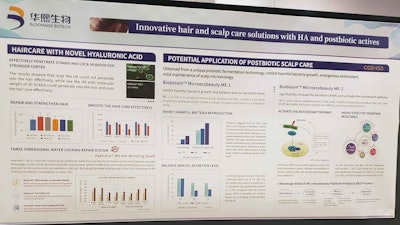 Bioyouth-FCM Cordyceps Militaris Ferment Filtrate
Finally, the anti-aging ingredient uses Cordyceps militaris as the substrate and the active essence obtained by the fermentation of specific Lactococcus. Per Bloomage Biotech, tests have shown that Bioyouth-FCM can promote the expression of HIF-1α; improve skin aging problems such as collagen loss and pigmentation and the reduced skin elasticity caused by hypoxia, activate autophagy, and help skin repair and regeneration.
Bloomage Biotech was one of many exhibitors featuring the latest developments at the SCC Annual Meeting. The event showcased trends in the industry including microbiome research, discussions of science and further development of sustainability topics.