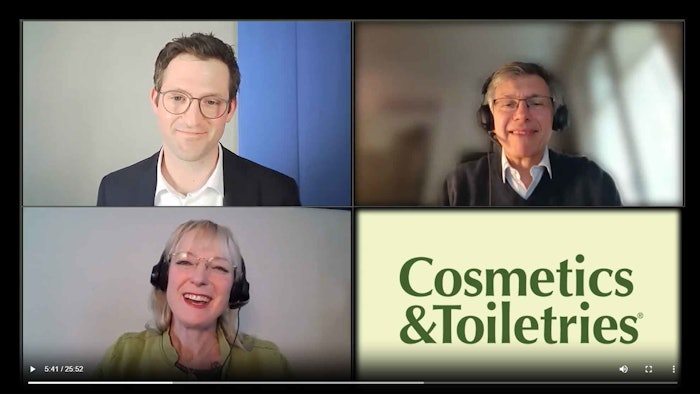 While transparency and sustainability are top of mind for many beauty consumers, what hasn't been clear are the metrics to assess and express these attributes.
See archived: Expert Opinions; Certifiable, Fermented and Transparent to Zero Waste and More
In this interview, EcoBeautyScore (EBS) Consortium representatives Felix Bäuerle, of Beiersdorf, and Laurent Gilbert, Ph.D., of L'Oréal, describe industry efforts to jointly develop guidelines for consistent communication to consumers.
The EBS Consortium welcomes the industry, regardless of expertise, to join them. Learn more at www.ecobeautyscore.com.