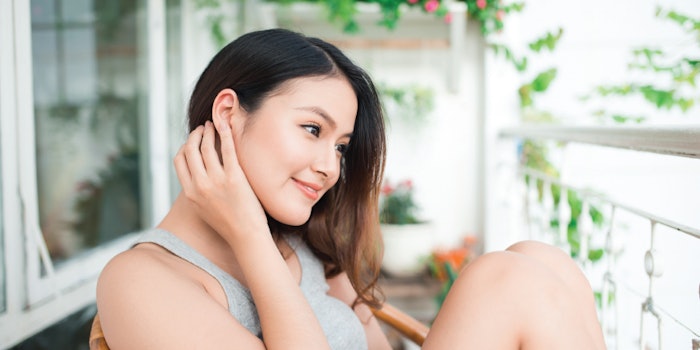 Read the full feature in the July/August 2022 digital edition here. . .
Henkel, L'Oréal, LVMH, Natura & Co. and Unilever announced, in September 2021, a collaboration to develop an "industry-wide environmental impact assessment and scoring system" for beauty products to provide shoppers with "clear, transparent and comparable environmental impact information, based on a common science-based methodology," per the organizations. The collaboration has since been dubbed Ecobeautyscore.
Not surprisingly, the idea swept through the industry; just a few months later, in February 2022, that list expanded to include 36 members, including (at that time): Amorepacific, Babor, Beiersdorf, Colgate-Palmolive, Cosmébio, COSMED, Cosmetic Valley, Cosmetics Europe, cosnova, Coty, The Estée Lauder Companies, Eugène Perma, FEBEA, The Fragrance Creators Association, Henkel, IKW Beauty Care, The International Fragrance Association, Johnson & Johnson Consumer Inc., JUST International AG, Kao, L'Oréal Groupe, LVMH, Nafigate, NAOS, Natrue, Natura & Co., NOHBA, Oriflame, P&G, Paragon Nordic, Puig, PZ Cussons, Shiseido, Sisley, STANPA and Unilever.
Clearly, this is not the only attempt to reign in sustainability claims. In December 2021, The Estée Lauder Cos., also a member of Ecobeautyscore, published a paper on the company's "Green Score" Method, outlining the eight metrics the company uses internally as parameters to determine a material's sustainability. These include three each for human health (HH; i.e., acute, ocular and dermal toxicity) and ecosystem health (ECO; i.e., bioaccumulation, persistence and aquatic toxicity); and two for the environment (ENV; i.e., feedstock sourcing and greenhouse gas emissions).
The U.S. Federal Trade Commission also created Green Guides in 2012 to help marketers avoid making environmental claims that mislead consumers. The industry is even being called out for "blue-washing" sustainability claims.
It seems that regulation is a major concern and driver in the current market for sustainable, natural and conscious beauty. What are others? And what directions might the market take? We asked industry experts to weigh in on this subject. Following are their insights.
Sustainability + Inclusivity Synergies
Hannah Cwienkala, marketing manager for sun and skin care, North America, and Meg Mullen, marketing manager of actives, North America, both of BASF Corp., believe that conscious beauty has underpinned the industry for some time. "Conscious beauty can be defined as a 360-degree understanding of consumers' needs and the environment around them," they explained, adding this includes both intrinsic and extrinsic factors. Furthermore, they emphasized this approach is taken with the same gravity as individual needs.
. . .Read more in the July/August 2022 digital edition here. . .