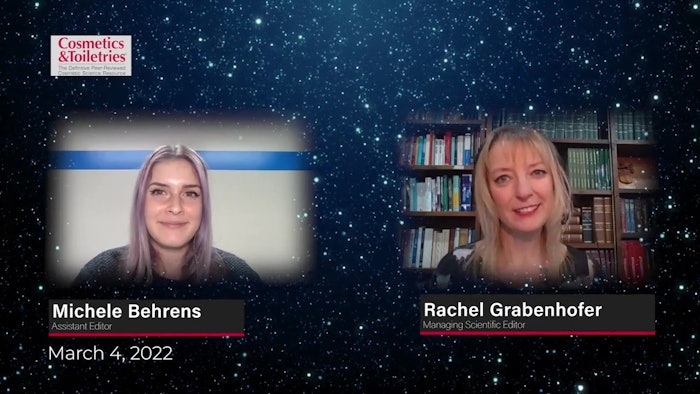 This week, we sit down to discuss what's trending on Cosmetics & Toiletries and its March issue. This led to analyzing industry trends, focusing on color cosmetics, and the top search keyword on the site, acne and microbiome. Watch now.
Please note we are undergoing some changes with Cosmetics & Toiletries and in the meanwhile, our "Topic Talk" videos will now be a monthly occurrence temporarily. 
Here are some of the articles on Cosmetics & Toiletries we mention:
Engage with us and share your feedback on the Cosmetics & Toiletries Facebook and LinkedIn pages—and keep an eye out for more content similar to this.
If you're not already receiving our daily newsletter, click here to subscribe.