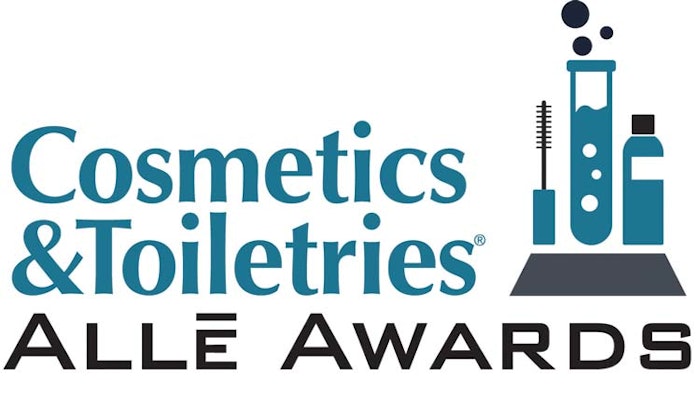 Launching in January 2022, Cosmetics & Toiletries (C&T) and Allured Business Media excitedly present the C&T Allē Awards—a newly reinvented* awards program bringing behind-the-scenes ingenuity in cosmetics and personal care R&D into the spotlight. The Allēs honor the scientific discipline, formulating skills, resourcefulness and creativity of innovators throughout the cosmetic product development process—from ingredient creators/suppliers and test method/tool designers, to digital tech developers and finished product manufacturers.
The all-new C&T Allēs give the best of the best in cosmetics and personal care R&D their time to shine."
"The all-new C&T Allēs give the best of the best in cosmetics and personal care R&D their time to shine," says Rachel Grabenhofer, managing scientific editor, Cosmetics & Toiletries. "We've presented ingredient and formula awards in the past but we're raising the stakes with exclusive insights from our expert panel of judges as well as a formalized process with categories that extend to innovative test methods/devices, software and tech. These areas of innovation are crucial to product success and have been largely overlooked." 
She added that also new this year, finished formulas will be highlighted in one of three market categories—indie, mass and prestige, giving companies of different sizes the chance to rise to the occasion. "This diverse mix of awards for finished formulas, ingredients, testing methods and supporting digital technologies uniquely positions the C&T Allēs as a program that holistically recognizes ingenious ideas and solutions implemented at every stage of product development."
The Allēs  will be presented during an exclusive awards dinner, to be co-located with Beauty Accelerate in New York in September 2022 (details forthcoming). Awards will be presented for: ingredients (base or active), finished formulas (indie, mass or prestige), claims testing methods/tools and digital technologies (consumer- or B2B-facing).
Ingredients and formulas are further separated into product categories including:
Anti-aging/Well Aging
Skin/Body Care
Hair/Scalp Care
Color Cosmetics
Sun/Light Protection
Toiletries (Hand Hygiene, AP/Deo and Oral Care)
Nutricosmetics
Specialty: "Feel Good" Beauty and
Specialty: Microbiome Application
Eligible entries for the inaugural C&T Allēs include those having been launched or implemented between March 1, 2020, and May 25, 2022. This will allow innovation launches overshadowed by the pandemic and event cancellations the chance to participate.
For more information, subscribe to our e-newsletter for updates/calls for entries or see the C&T Allē Awards page. 
*Previously known as the C&T R&D Awards and the International Technology Awards