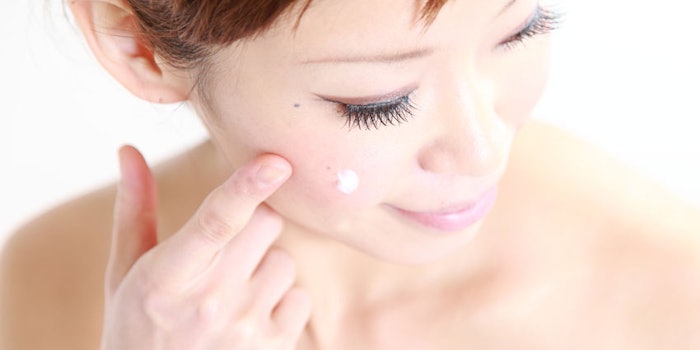 The toxicities of common skin lighteners including hydroquinone, resorcinol* and kojic acid are well-known. That is what makes findings in favor of Sirona Biochem's lead-derived skin lightener all the more interesting (and promising).
*See related Letter to the Editor clarifying concerns over resorcinol vs. alkyl resorcinol.
Toxicology Report
Recently, Sirona Biochem Corp. announced the completion of clinical studies supporting the efficacy and safety of its lead-based TFC-1067 skin-lightening technology. First, a toxicologist from the regulatory compliance group CEHTRA, in Paris, assessed the compound for clinical use and was able to establish a safe clinical dose. The compound also was confirmed to not degrade into toxic metabolites.
Following this dosing, a face cream was developed and tested in recent months. First, a human patch test of 10 subjects confirmed TFC-1067 is a non-irritant. Second, a Human Repeat Insult Patch Test (HRIPT) monitoring for any potential sensitization in a larger sampling (110 subjects) showed TFC-1067 to be nonsensitizing.
Claims Substantiation
With these promising results, a clinical trial to prove the efficacy of TFC-1067 was scheduled for this month (October 2018) at a center in the United States, reportedly led by an acclaimed dermatologist.
"The significance of the data that supports the formulated TFC-1067 cream as a non-irritant, non-sensitizer cannot be understated, as many common skin lighteners, like hydroquinone, resorcinol and kojic acid, have known toxicities at effective doses," said Howard Verrico, Ph.D., CEO of Sirona Biochem.
"The market has an unmet need with the safety and efficacy problems associated with the currently available skin lighteners, and we are confident that TFC-1067 will meet this need."
In parallel, the company reports that meetings with North American and Asian cosmetic companies continue to move forward.